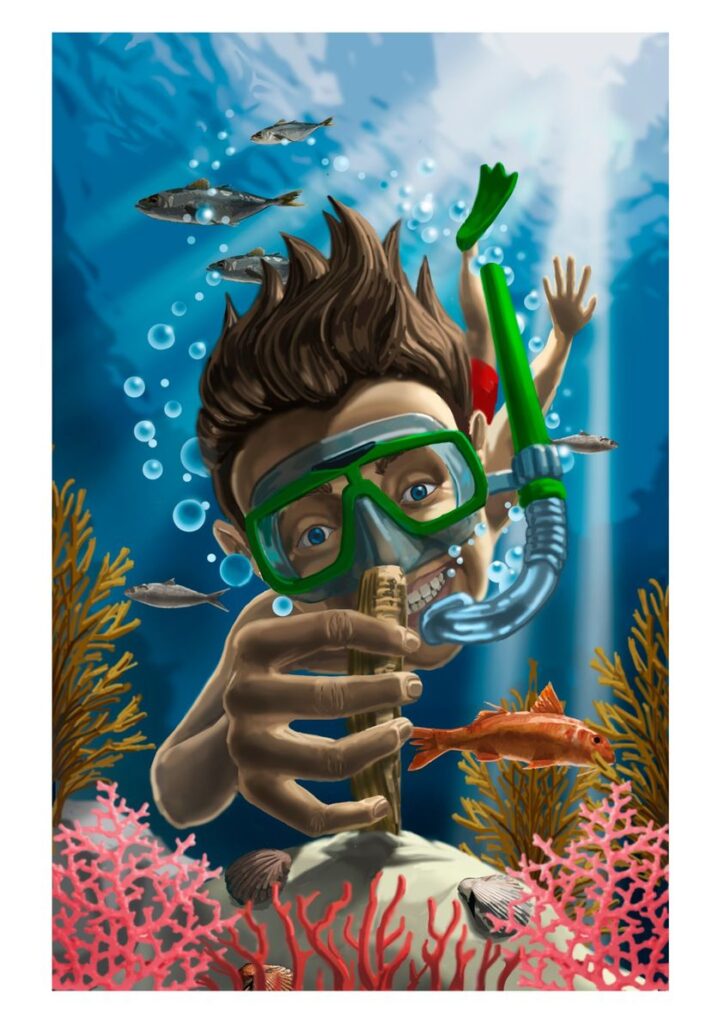 The members of the jury of the contest to design and execute a mural for Calle Virgen de Africa in Sabinillas, have judged that "Los niños del agua" is the winner.
There were two entries, "Los niños del agua" which was created by José Miguel Sabio Valenzuela, and is the representation of a child diving, while the other work presented, "Mediterranean", by María José Gil Lozano, portrays the image of a woman among marine subjects.
"Recognizing the magnificent level of the work" the jury unanimously proposed to the Council "to install a second mural in another location in the village", and therefore, both murals will decorate Sabinillas.