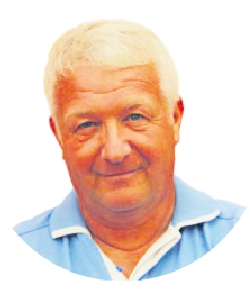 The Manilva Life website was initially launched back in 2004 in response to a need for local news and information for the area in English, the philosophy behind the site being that if access to information was available for those whose Spanish was limited it would help them to feel engaged with the life of the community.
To this end it proved very successful, don't forget this was before the rise of Facebook, and finding information about what was going on was very difficult. Most of the English press focussed on what had gone before, not what was coming up, and Manilva Life filled this gap.
The site included a thriving forum community which helped people both locally, and those who were regular visitors or just tourists, and was the beating heart of the site.
Due to its popularity, we decided to produce a newspaper, The Resident, in 2006. Initially in English, but due to demand from the public, it became a bilingual, English and Spanish, publication in 2008.
As the demands of the newspaper and its website grew, and Facebook groups became popular, Manilva Life was put on the back burner in 2014, and languished there for a number of years.
Fast forward eight years, and a change in the media landscape, we feel that the time has come to resurrect Manilva Life, once again to fill some gaps in the information scene.
The renewed Manilva Life aims to delve deeper into the local community, its history, its characters, and take a look at what makes Manilva the place that it is. With this in mind we would like to invite contributors who would like to share with Manilva Life readers their stories, interests and activities.
Contact us at gary@manilva.life with your ideas.