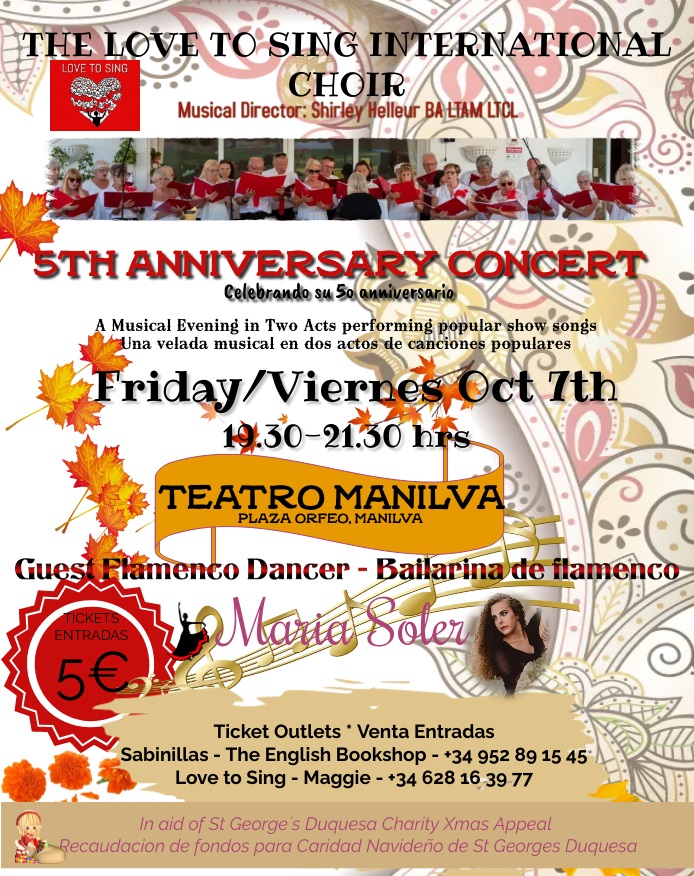 The Love to Sing International Choir are excited to be celebrating their 5th anniversary with a musical evening at the Manilva Theatre on Friday 7th October from 7.30pm.
They will perform a selection of popular show songs with a flamenco performance by the local dancer Maria Soler.
Tickets on sale at The English Bookshop in Sabinillas – 952 891 545 or from Maggie on 628 163 977 for 5 Euros. All proceeds are going to the Saint George's Christmas Charity Appeal to raise funds for Christmas gifts for local children.
The 35+ strong choir meets every Wednesday evening at the Duquesa Golf Club and are always looking out for new dedicated members with singing experience and who can read music, especially male tenors .
If you are interested please contact Maggie on 628 163 977 or email love2singmanilva@gmail.com