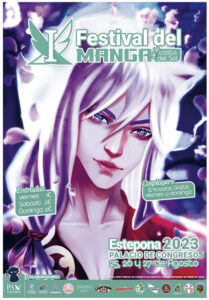 The First Manga Festival of the Costa del Sol will be held at the Palacio de Congresos on 25th, 26th and 27th August.
The event, organized by the Pax Cultural association, in collaboration with the Town Council, will include "mini cosplay" catwalks, film screenings, games, 'Kpop' dance workshops and musical performances, among other activities.
The inauguration of the Festival will take place on Friday 25th, at 4 pm, lasting until 10 pm.
On Saturday 26th, the programme includes a special event, an 'Otaku Disco' party at Louie Louie Live Estepona, in the Estepona Port.
Tickets to access the festival vary in price depending on the day, being 1 euro on Friday and 2 euros on Saturday and Sunday.
Entrance will be free, during the first and the last day (Friday and Sunday) for "cosplayers".