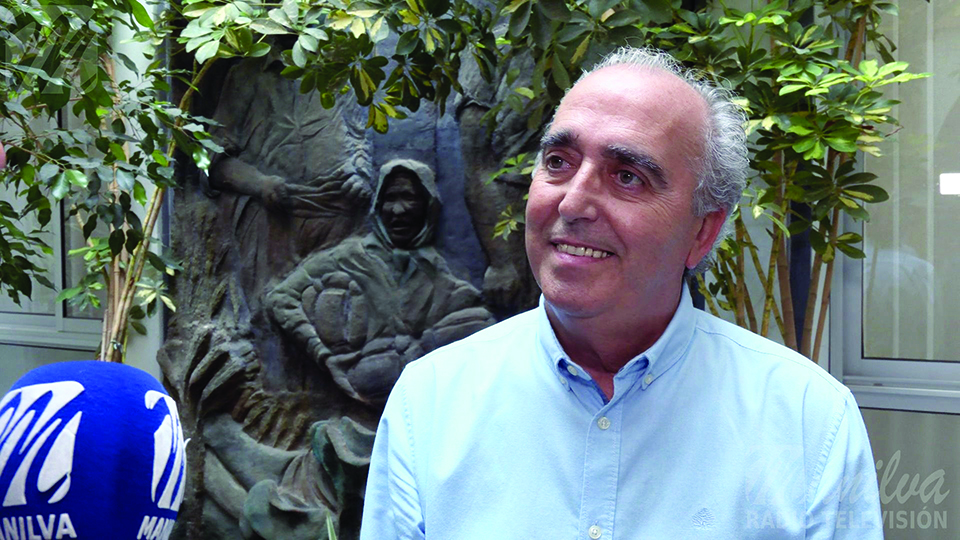 We have recently passed the hundred days mark since you became Mayor. How has your experience been since taking office?
During their first hundred days in office, myself and the governing team have been working tirelessly to address various issues and catch up on pending issues. We've been working around the clock to manage a busy schedule of events and activities throughout the summer.
A significant revelation during this period has been the extent of the chaos and challenges left behind by the previous government team in the municipality. It's clear that rectifying this situation will require considerable time and effort. Nevertheless I remain optimistic about restoring order and stability, thanks to the hard work of my dedicated team of technicians and workers at the Manilva Town Council.
Their determination to bring about positive change and overcome the obstacles left by the previous administration is evident, and the people of Manilva can look forward to a more organised and efficient local government in the days to come.
What are your priorities for the rest of this year and which projects can we expect to see moving forward over the next twelve months?
Now that the busy summer of events is over, our primary focus is on revitalising neglected departments, which we have found devoid of financial resources and in dire need of reorganisation to deliver a more efficient service to the public. Concurrently, we are diligently working to fulfil the objectives outlined in our electoral programmes.
An excellent example of our commitment is the clear improvement in our beaches, and in the near future, our public transport service will see significant improvements with the acquisition of a new bus, a task the previous government failed to accomplish in six years. Additionally, we have initiated the construction project to cover the Arroyo del Estanquillo in Castillo de la Duquesa, providing user-friendly spaces over this channel and addressing the long-standing issue of mosquitoes and insects in the area.
Furthermore, we are commencing the construction of the third phase of the Paseo Marítimo, and we are determined to complete the Coastal Path. Notably, our efforts extend to areas such as education, healthcare, and social services, where we have already implemented significant improvements. While it's impractical to detail each action here, I encourage you to keep yourself informed so that all our residents can appreciate the extensive work we are undertaking to liberate Manilva from the stagnation it has experienced.
Many people said a partnership between the PP and Izquierda Unida could never work. What would you say to them?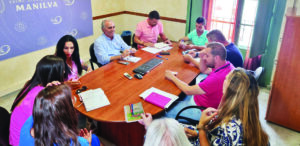 While I wouldn't label it as an alliance, we are a courageous group of individuals who, despite belonging to various different political affiliations, share a common objective: to enhance our municipality. As the mayor, I take immense pride in the loyalty and hard work of these councillors, including those from the Popular Party. If I had to make the same decision today, I would do so without hesitation.
Our government is a stable one, committed for the entire term, and we function as a united team where egos take a back seat, and each of us strives daily for the betterment of the public. I'd also like to acknowledge the principled approach of another political group, specifically referring to Vox, which has played a role in responding to the community's desire for change through the electoral process. It may appear challenging, but I find great comfort in working with this team.
As well as being Mayor of Manilva you are also Portavoz at the Mancomunidad de Municipios de Costa del Sol Occidental. What does that entail and how does it benefit Manilva?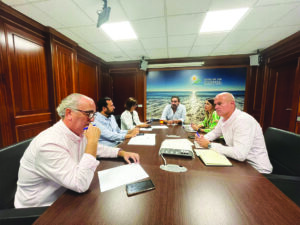 It certainly entails a tremendous amount of work, responsibility, and unwavering dedication. Personally, I take immense pride in being the spokesperson within an organisation that includes town councils like Marbella, Estepona, Benalmádena, Torremolinos, Mijas, Fuengirola, Benahavis, Casares, Istán, Ojen, and Manilva. Together, we work towards common goals for the Costa del Sol region.
I must emphasise that this role carries significant responsibility. Still, I believe our municipality is now where it rightfully belongs – at the forefront of planning and shaping the future, engaging as equals with larger municipalities, and collaborating with exceptional mayors and high-calibre politicians. Manilva has boarded the train of progress and essential transformation after years of neglect and missed opportunities. Our task now is to ensure we don't miss any more opportunities for modernisation – that's my mission.
I would also like to express my gratitude for the trust and support of my colleagues from the Partido Popular, as well as the leadership of Malaga, with our president Patricia Navarro and our general secretary Jota Carmona at the helm. Their confidence in appointing me as the spokesperson for the government team is a responsibility I accept wholeheartedly, fully aware of what it means, both personally and for the municipality of Manilva.
You recently attended a meeting of some 25 mayors from the province's key municipalities. What was the outcome of this initiative?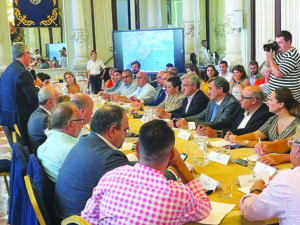 The initiative by Mayor Francisco de la Torre of Malaga has shed light on significant issues currently faced by various municipalities, both large and small. One of the foremost challenges brought to the forefront is the pressing issue of water scarcity and the imperative to work on future water solutions that can ensure an adequate supply for our populations. Undoubtedly, water represents a formidable challenge for us all in the future.
Additionally, the discussion has highlighted the crucial need for efficient transportation systems that can effectively connect the expansive "linear city" encompassing the metropolitan area of our province, while also considering the transportation needs of neighbouring municipalities.
Furthermore, this forum has underscored the importance of land and future infrastructure that support growth while prioritising sustainability. In essence, Francisco de la Torre has initiated a collaborative working group to address common issues requiring collective solutions. The next steps involve continued collaboration with experts to develop innovative ideas and projects to tackle these challenges head-on.
We have spoken about the first hundred days, but what can you tell us about the opposition to your government team at the beginning of this term?
I must express my regret for the attitude displayed by certain political parties in opposition to our government team at the outset of our term. It's disheartening to witness their inability to secure the mayor's office through necessary agreements and instead resorting to petty politics rooted in personal attacks, built upon falsehoods and slander. This approach is being duly recognized and rejected by our constituents, as they are well aware that their brand of politics has relegated Manilva to the bottom of the Costa del Sol.
It's important for everyone to understand that our team cannot be held responsible for the failures of others, and while it will take us some time to rectify the situation, we are steadfast in our commitment to do so. We simply don't have the luxury of time for such "noise"; our focus is on working tirelessly for the betterment of the people, who have expressed a clear desire for change and political alternatives.
Those in opposition will need to become accustomed to their new role, as it appears they will occupy it for an extended period, and for some, their political presence may ultimately dissolve into obscurity. The days of their disastrous political approach, which nobody wishes to tolerate any longer, seem to be numbered.
---
Please like/follow our Facebook page; comment, like and share the posts where appropriate as it helps keep us visible to viewers. Thank you.
Also, sign up for our Newsletter, with all the important news straight to your email inbox every week https://manilva.life/manilva-life-newsletter