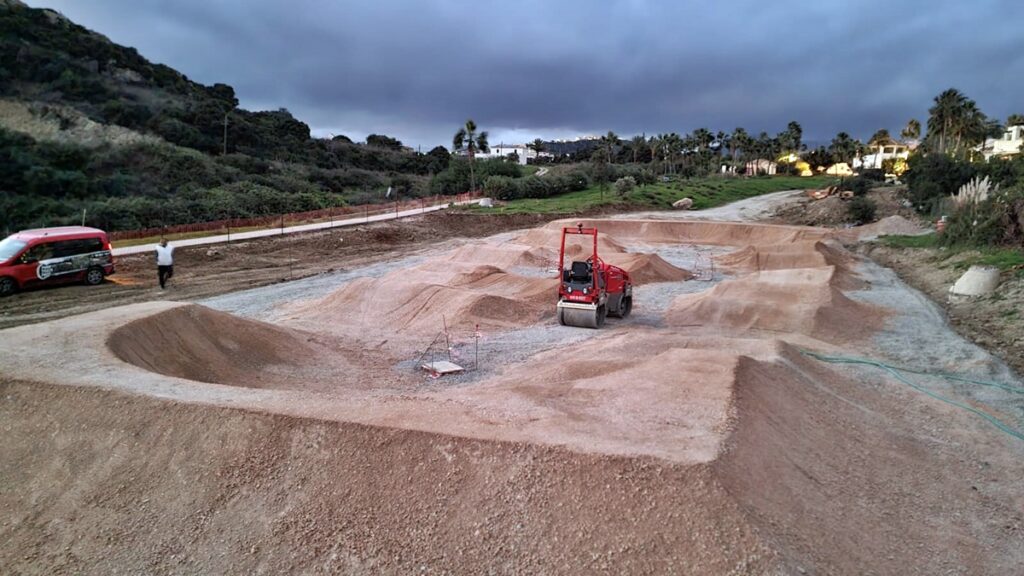 The construction of the Pump Track in Parque Los Alegres has begun. A pump track is a circuit of humps, banked turns and features designed to be ridden completely by riders "pumping" – generating momentum by up and down body movements, instead of pedaling or pushing. It was originally designed for the mountain bike and BMX scene, but can also be used by skateboarders and skaters.
The circuit is one of the main attractions of the Los Alegres regeneration project, which will also involve the restructuring of all the elements to make getting around the park easier, as well as shaded areas, a new planting scheme focussing on Mediterranean plants.
There will be artistic structures inspired by children's windmills as well as numerous murals.
The project is being undertaken by the Casares Town Council and is financed by the Association of Municipalities (Mancomunidad) through the Joint Investment Plan.