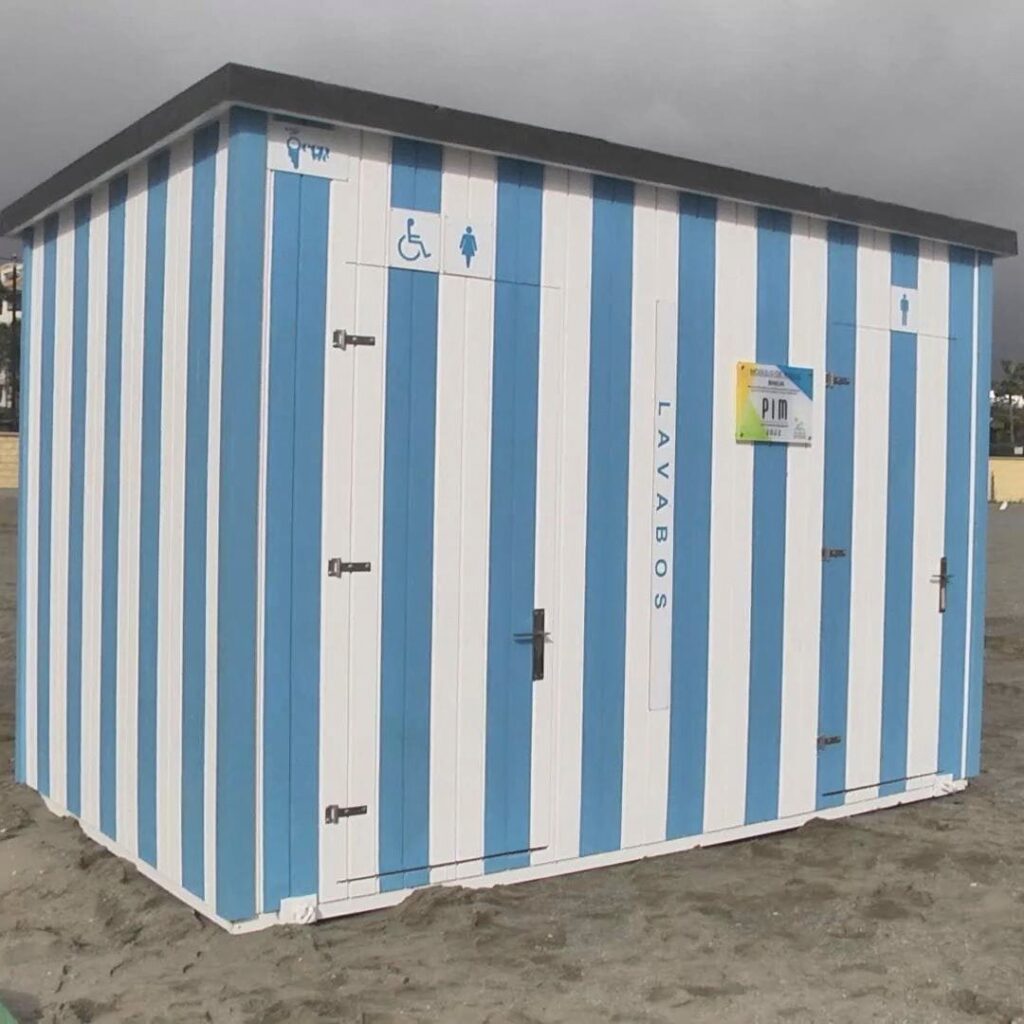 Welcome news. The beaches department has begun installation of 15 toilet modules distributed along the entire coast thanks to a grant from the Collective of Municipalities of the Western Costa del Sol, Mancomunidad, of close to 300,000 euros.
The Mancomunidad funding also provides for the installation of a children's playground on the beach located between the Port of La Duquesa and La Colonia, as well as the acquisition of a new tractor to bolster the beach cleaning equipment.
At last! An investment from this provincial organisation makes it possible.