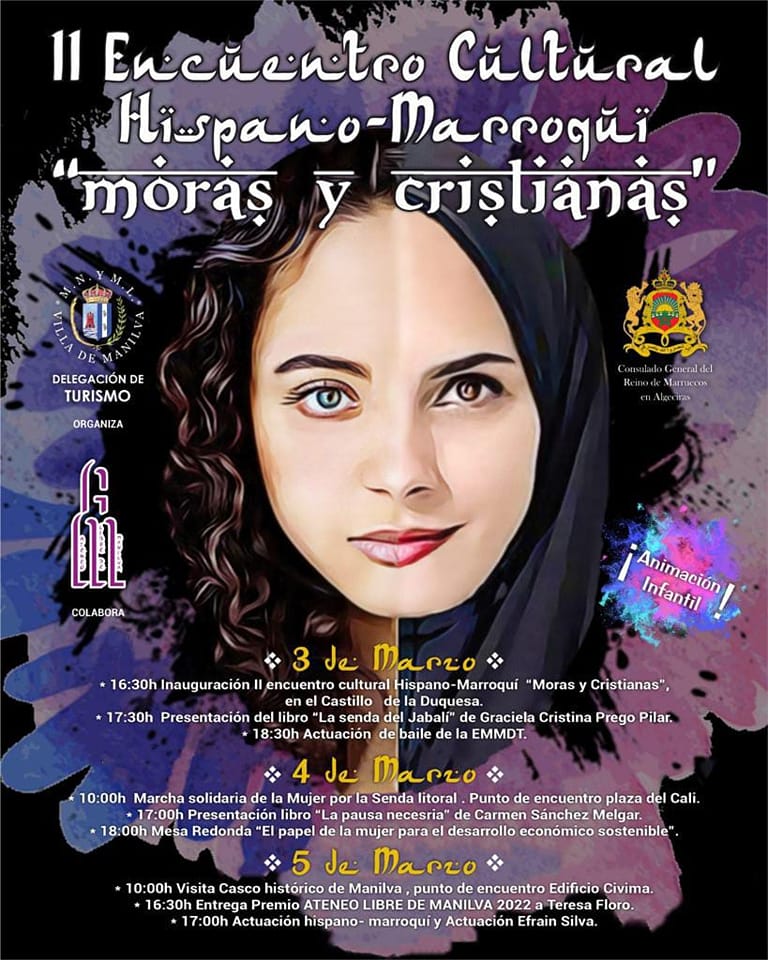 The Ateneo Libre de Manilva cultural association has organised the II 'Moors and Christians' Hispano-Marroqui Cultural Encounter to be held from Friday 3rd to Sunday 5th March with an extensive programme of events to reinforce the threads of friendship between the Spanish and Moroccan comunities, cultural exchange and to recognize the role of women in the development of a sustainable economy in the world.
Programme
Friday, 3rd March
4.30 pm – Inauguration in the Castillo de la Duquesa
5.30 pm – Presentation of the book "La Senda del Jabali" by Graciela Cristina Prego Pilar.
6.30 pm – Dance performance by the Manilva School of Dance and Theatre.
Saturday, 4th March
10 am – Walk in Support of Solidarity for Women. Along the Manilva coastline setting off from the statue in Plaza Cali in Sabinillas.
5 pm – Presentation of the book "La Pausa Necesaria" written by Carmen Sanchez Melgar.
6 pm – Round Table "El Papel de la Mujer para el Desarrollo Econónomico Sostenible".
Sunday, 5th March
10 am – Visit to Manilva Town, meeting at the Civima Wine Centre.
4.30 pm – Presentation of the Ateneo Libre de Manilva 2022 award to Teresa Floro.
5 pm – Spanish- Moroccan performanc and a performance by Efrain Silva.