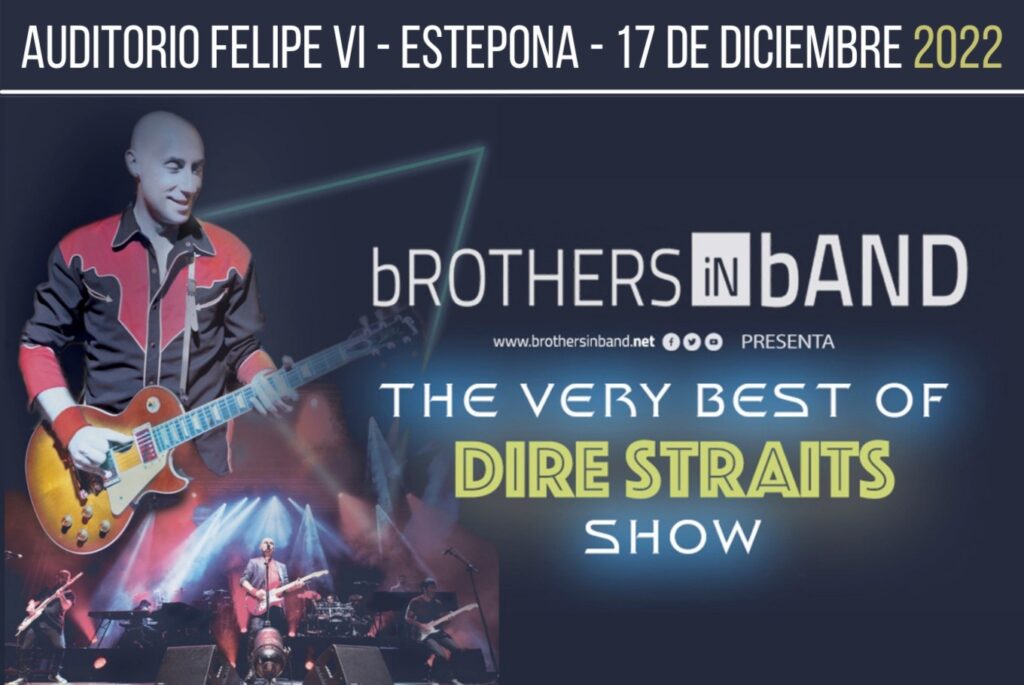 Europe's top Dire Straits tribute act bROTHERS in bAND brings their homage to Mark Knopfler and co to Estepona's Felipe VI Theatre on Saturday, 17th December, 2022, from 9 pm.
bROTHERS iN bAND has taken their "The Very Best of dIRE sTRAITS" to Germany, France, Portugal, Luxembourg and Spain transporting us in their own particular time machine through a carefully selected and extensive repertoire that spans the collective memory of several generations, being recognized by the public across Europe as one of the best tribute shows to dIRE sTRAITS today.
In "The Very Best of dIRE sTRAITS", bROTHERS iN bAND plays the highlights of the British band in a show that gives us the clean and crystalline sound of Down to the Waterline, the anthemic Money For Nothing, going through classics like Sultans of Swing, Telegraph Road, Romeo & Juliet, Tunnel of Love or Lady Writer, and revisiting gems like News, Why Worry, One World, It Never Rains and many more.
The show is suitable for all audiences, and lasts 150 minutes without a break.
Tickets are 35 euros plus booking charge and are available from TAF Estepona