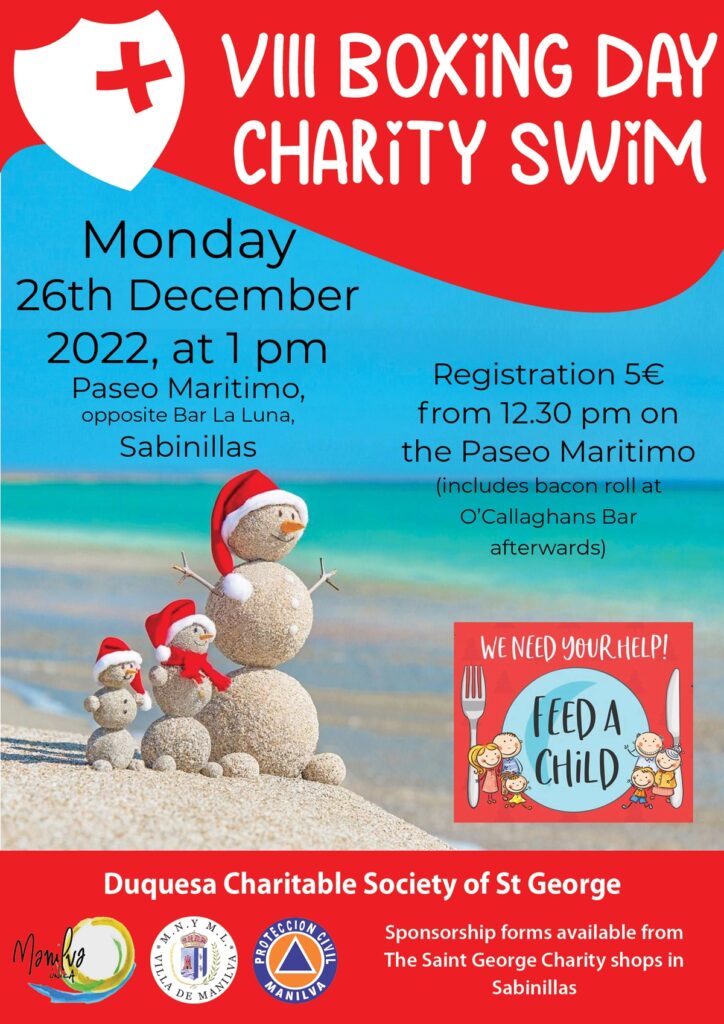 Join the Duquesa Charitable Society of Saint George for the traditional Sabinillas Boxing Day Swim, which will once again take place at 1 pm on Monday 26 December in front of Bar La Luna on the Paseo Maritimo in Sabinillas. All swimmers (or dunkers) are welcome, and if you don't fancy braving the waves then you can always pop some money in the collection bucket.
Registration opens at 12.30 pm on the Paseo de Maritimo and is 5 euros per person which includes a bacon sandwich at O'Callaghan's afterwards.
All monies raised will go to The Duquesa Charitable Society of St George Feed a Child campaign.