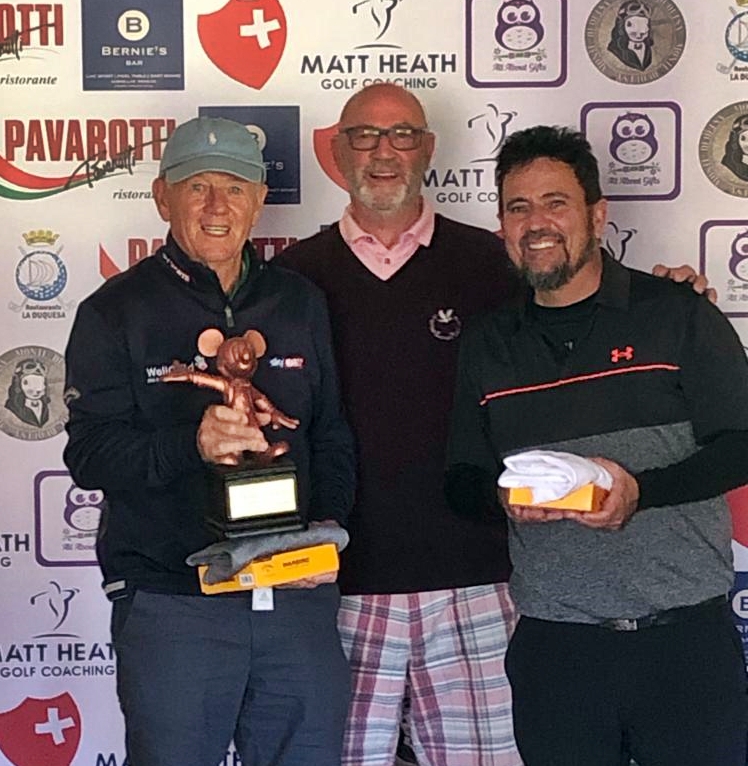 Saturday 7th January was the Duquesa Golf Club's first competition of the year, The Mickey Mouse Trophy.
With the sun shining on what turned out to be a perfect day for golf, some 28 members and guests took to the course, and the club captain commented that "it was lovely to meet new members and guests for the first time and I look forward to seeing them on the golf course again soon".
The winners of the trophy with a net score of 66 were John Steele and Amancio Martin Zayas.
The raffle raised 160 euros for the Duquesa Charitable Society of Saint George.
The Trophy
The trophy itself dates back to 2005 when it was used for the Disney Family Golf Tournament. This tournament was heralded as the first of its kind in Europe and was the beginning of Manilva's brief collaboration with the Disney Company.
In total 44 pairs of players from all over Spain competed in this unique event which was held at La Duquesa Golf Club, Manilva on the 4th, 5th and 6th November, 2005.
The competition, which had been organised by the Manilva Tourism Office, along with the Walt Disney Company and sponsored by Evamarina, was open to pairs comprising boys or girls aged 7 to 10 years old and their mothers or fathers. All entrants had won major golf championships staged by Spain's regional golf federations, and were some of the best young golfers in Spain.
Unfortunately, what was to be a regular event, the 2nd edition of the tournament was cancelled and has never been renewed.
The Club's next competition is on Saturday 11th February (Valentines Day Competition) and there is also a sign up sheet on the board for La Duquesa v RATS on the 19th February.
Please put your names down in plenty of time to help the organisers know how many we have playing.