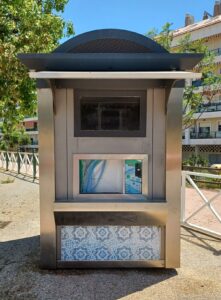 The 'Casa de Agua' water kiosk in Sabinillas is now back in service, thanks to the intervention of the Saint George Charity which has taken on the concession for this facility.
The water can be purchased with coins from 5 cents to 2 euros, which can also be used to recharge a special card, available from the Sabinillas Bookshop, directly at the Casa de Agua. Once the bottle is placed under the dispenser, choose whether you wish to have still or carbonated water and then simply press the desired quantity button and dispensing will stop by itself when that selected quantity is reached.
The water can be collected 24 hours a day, 7 days a week; You can pay by cash (correct money only as the machine doesn't give change) or you can purchase a rechargeable card from the Sabinillas Bookshop for 3 euros, with 2 euros of credit already loaded. Prices are: 5 cents for a ½ litre, 1 litre for 10 cents; and 1.5 litres for 15 cents.
The kiosk can be found in the Plaza de Blas Infante, on Calle Espinosa opposite Las Brasas restaurant.
How to use the Water Kiosk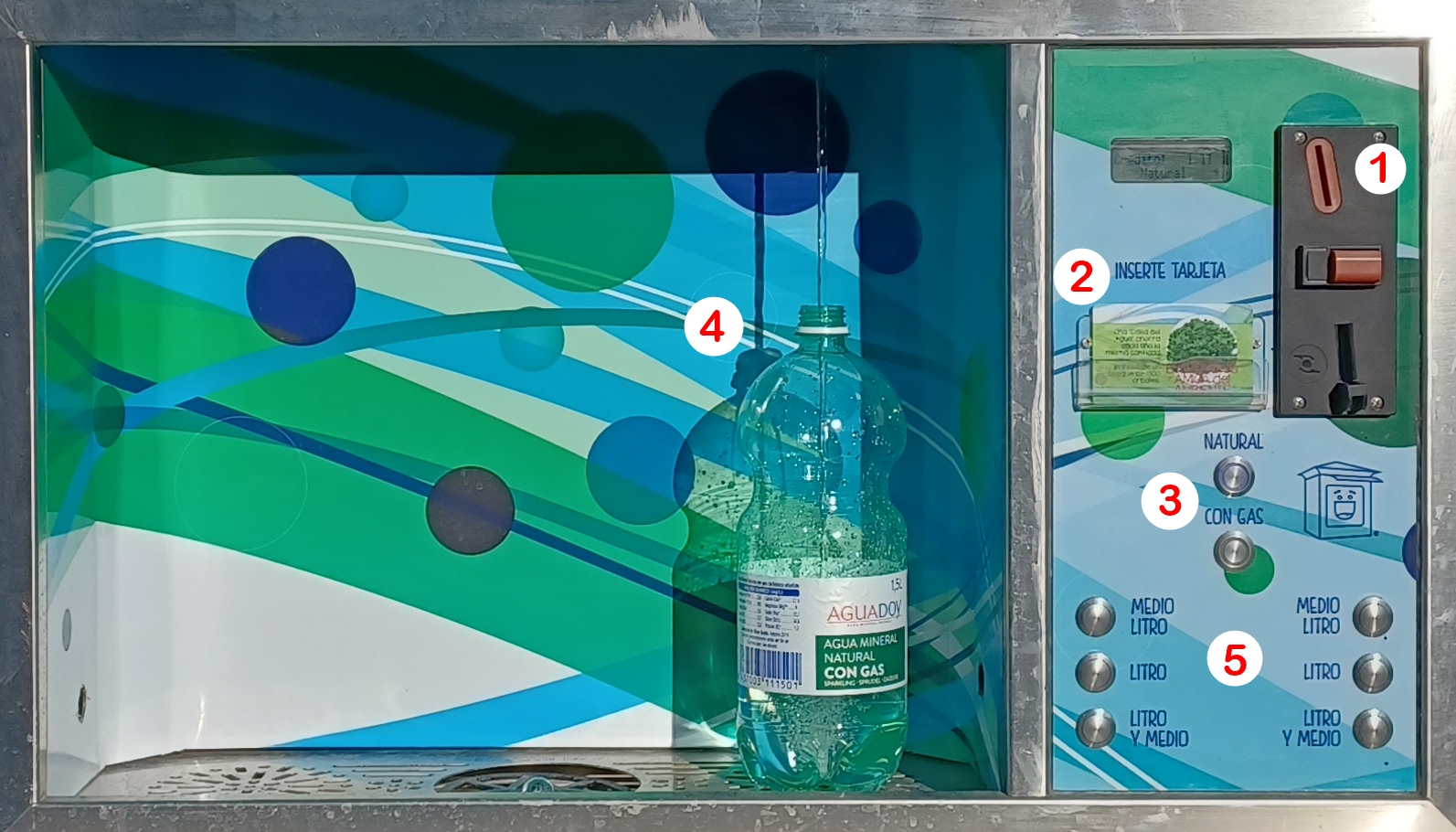 The Casa de Agua is simple to use, with chilled, filtered fresh water available either still or sparkling.
1. Insert the correct coins for the desired quantity of water. Water is available in ½ litre; 1 litre; or 1 and a 1/2 litres, 5 cents; 10 cents; and 15 cents respectively. The machine accepts 5c, 10c, 20c, 50c, 1€ and 2€ coins only. Please remember the machine cannot give change so please insert the correct amount.
2. Or – you can use the special card, available from the Sabinillas Bookshop for 3€ with 2€ credit.
Place the card in the clear plastic holder (2) next to the coin slot and the machine will deduct the correct amount of credit as required. You can charge the card with more credit by placing it in the holder and inserting money in the coin slot.
3. Select still or sparkling water.
4. Place an empty bottle on the tray beneath the dispenser.
5. Select the amount of water required.