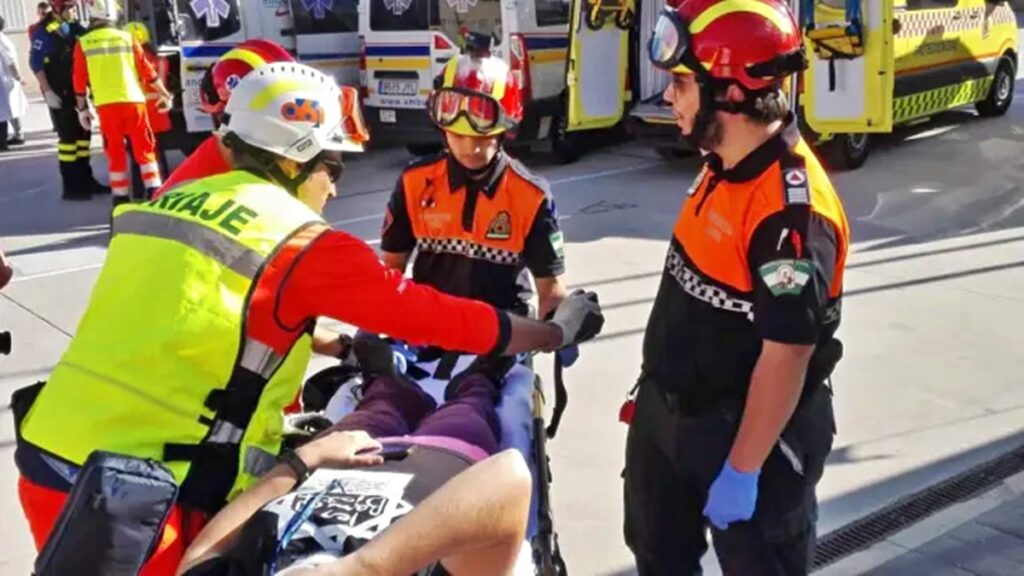 A large-scale emergency drill today, Monday 23rd October, will simulate a simultaneous earthquake in Marbella and a chemical incident in San Roque, leading to a forest fire and a spill. These exercises are conducted to evaluate coordination and response procedures during significant emergencies. It will test response times and the use of the EsAlert or reverse 112 system, which can send mass messages to mobile phones with safety instructions within a specific area.
The drill will analyze information flow within coordination structures, patient care, the activation of emergency plans at various levels, organization of evacuations, and search and rescue operations, among other aspects. During the exercise, there will be an increased presence of emergency vehicles in the affected areas. The public are urged not to be alarmed, as it's all part of the planned drill.
In the province of Malaga, a simulated earthquake with a magnitude of 6.1 and a depth of five kilometers will impact several towns on the Costa del Sol, with Marbella being one of the most affected. Reverse 112 testing will be performed in the Finca de la Trinidad area, where residents will receive alert messages on their mobile phones, informing them that it is just a test and not to take any action.
Additionally, the drill in Malaga will simulate an environmental pollution incident in Estepona to assess the response capacity for protecting the coastline.
The exercise in San Roque will take place in four scenarios within the Guadarranque industrial estate and its surroundings. It will start with a fire in a Cepsa tank, leading to the evacuation of the Carteia-Guadarranque population and the confinement of Puente Mayorga residents. The wind will spread the flames, causing a forest fire affecting the archaeological site of Carteia and a fuel spill into the Bay of Algeciras. Alerts will be sent to mobile phones in these areas, and residents should not take any action.
Both exercises will have an Advanced Command Post (PMA) overseeing the entire emergency response and coordinating the efforts of various participating teams.