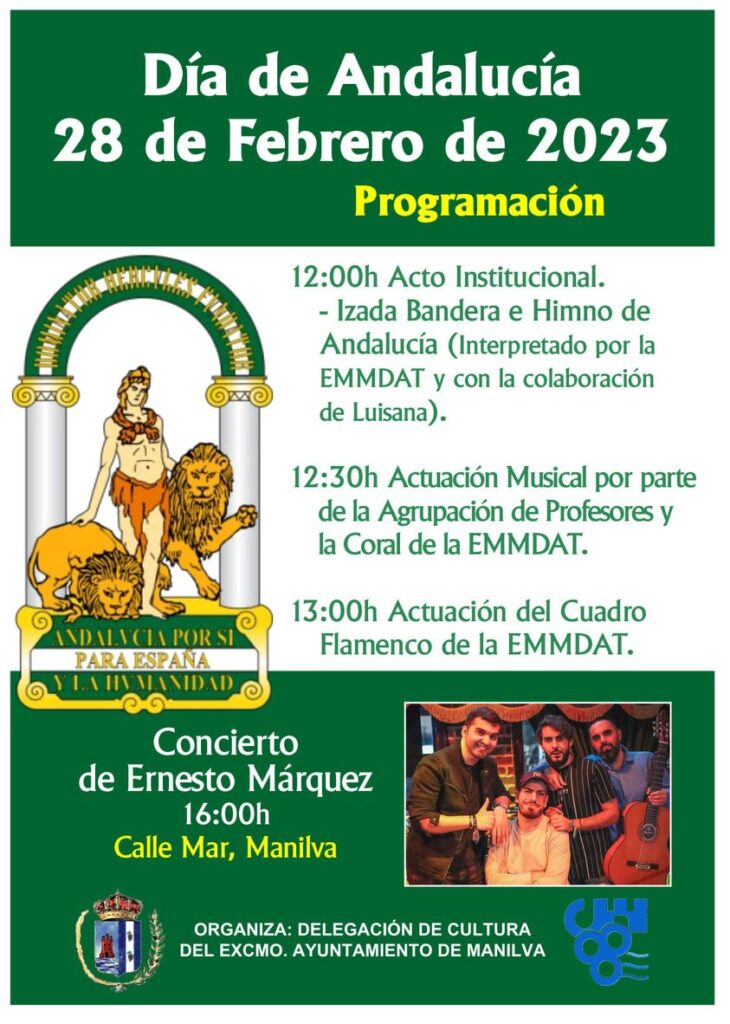 On Tuesday, 28th February Andalucians celebrate Andalucia Day, which commemorates the day in 1980, when an overwhelming majority of Andalucians voted for a state of Autonomy for the region.
The day begins at 12 noon with the raising of the Andalucian Flag at the Town Hall in Manilva, accompanied by the Andalucian anthem performed by the Municipal School of Music, Dance and Theatre, with Luisana performing the anthem in sign language, followed by a musical performance by a group comprising teachers from the music school accompanied by the choir.
At around 1 pm the Flamenco Group of the School of Music, Dance and Theater will perform, and around 4 pm, there will be a concert by Ernesto Márquez.
For more events see THE BIG LIST