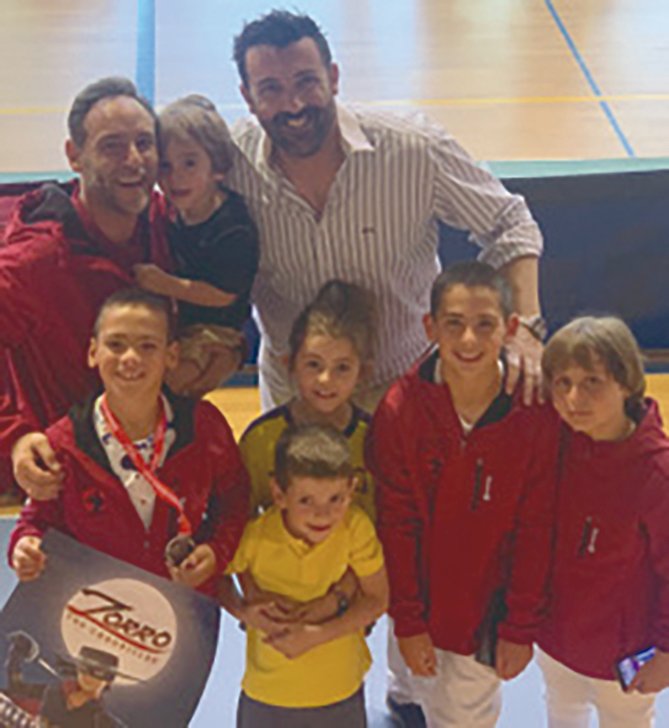 The AndaluZía International Fencing Club closes the season with several national and regional titles. The national silver medal was achieved at the Navalcarbón Sports Centre in Las Rozas, Madrid, where the National Fencing Criterium for children under 11 and 13 was held, equivalent to the Spanish Championship in this category.
An absolute joy to see young athletes from all across the country in action giving an example of sportsmanship and camaraderie. All the children enjoyed a day of sports and meeting new friends with a common interest, fencing.
Three fencers from the "AndaluZía" International Club took part in this competition demonstrating a high level of skill, sportsmanship, respect and fair play.
In the men's category for children under 11, Guillermo Puerta won second place in the championship in a great performance, losing the gold medal by a single point 10 to 9. As a result the club revalidates its title of the year 2019 after 3 years absence in a tougher competition if possible than in previous seasons due to the large entry of athletes.
Aingeru García Navas and Rafael Puerta Martínez, also under the age of 11, had a great competition demonstrating their elegance and sportsmanship and narrowly missing a well-deserved medal by a single victory.
They were accompanied by club members Elsa Cerrada, Pablo Cerrada and León Cerrada, who never ceased encouraging their teammates, contributing to this great success of the club at national level.
The Olympic medalist and current president of the Royal Fencing Federation José Luis Abajo "Pirri" presented the medal to the new runner-up.
The Andalucian fencing championship with three weapons took place in Almería, where our fencer Luis Gutiérrez Vega obtained third place and a bronze medal. His partner, Sofía Martín Pérez, was fifth in the M-17, staying just one step away from the medals.
A great performance by the members of the "AndaluZía" Fencing Club who demonstrate the good form of their members and honour their motto "all for one and one for all…".
If you want to be part of this fencing family, you can call 639 359 972, classes resume in September, at the Castle in Castillo de la Duquesa every Monday and Thursday from 6.30 pm.