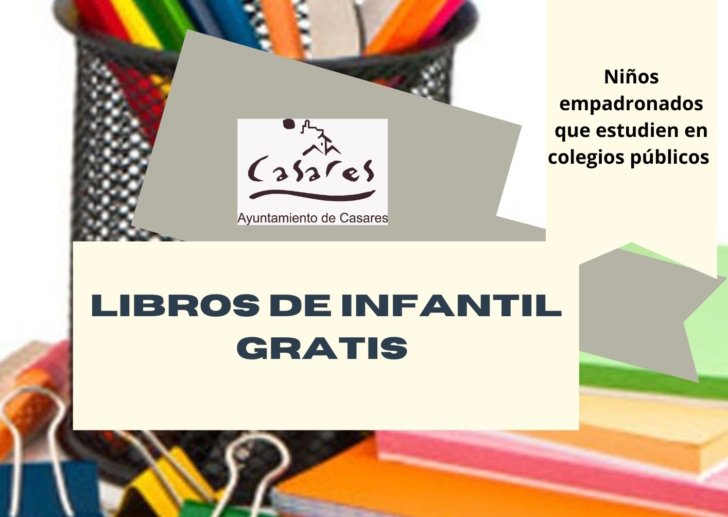 The Town Council of Casares is offering free schoolbooks for young children, from 3 to 5 years of age, registered in the municipality who attend public schools.
The Town Hall has reinforced its commitment and support for the educational community, and in this case for children returning to school, a time of extra expenses which can adversely affect struggling families, and it considers that public administrations must at all times prioritize free education and equal access as a whole.
To obtain the books, applicants must: be registered in the municipality and study in a public school on one of the Infant courses (3, 4 and 5 years).
The families in Casares will be able to collect them from next Tuesday at the Municipal Library from 9 am to 2 pm, and the families in Casares Costa and Secadero will also be able to pick them up at the respective Council Offices from 8 am to 2 pm.
The council also subsidizes the first cycle of Infants (nurseries), and 50% of the cost of places and uniforms.