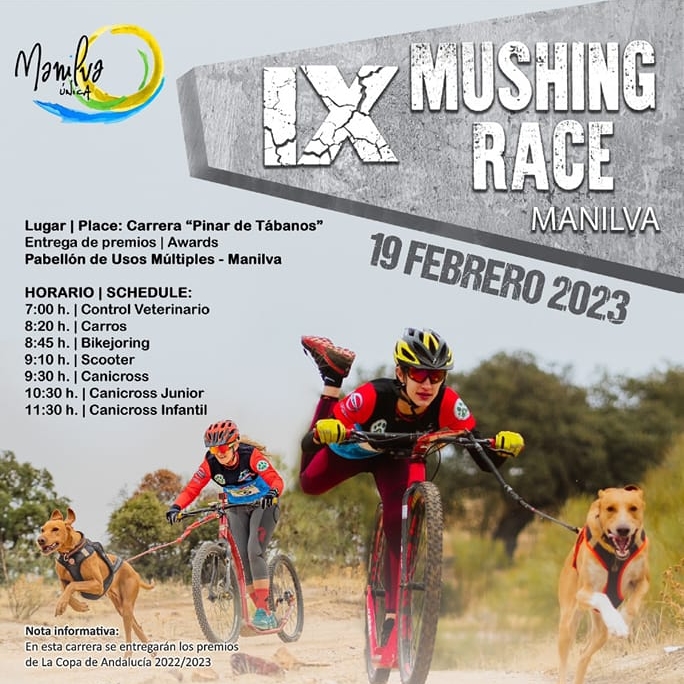 This year the mushing race has been long in coming, but February 19th is the date for this event to be held in the Pinar de Tábanos and according to the organisers "participants will be able to enjoy a new and renovated circuit".
Also for the first time, at this event, "the trophies will be awarded to the winners of the Andalucian Mushing Circuit".
This event, organised by the local council and the Córdoba Mushing club, will be attended by mushers from various parts of Spain who, together with their dogs, will enjoy a unique natural environment.
Various races will take place in the Pinar de Tábano area:
7 am – Entrants dogs will have relevant veterinary checks.
8.20 am – Carro race followed by the Scooter, Bikejoring and Canicross categories.
10.30 am – Junior Canicross race will begin.
11.30 am – Children's Canicross.
Following the event an awards ceremony will be held in the town's Multiple Use Pavilion. In addition, in this ninth edition, the 2022/2023 Andalusian Cup awards will also be presented.