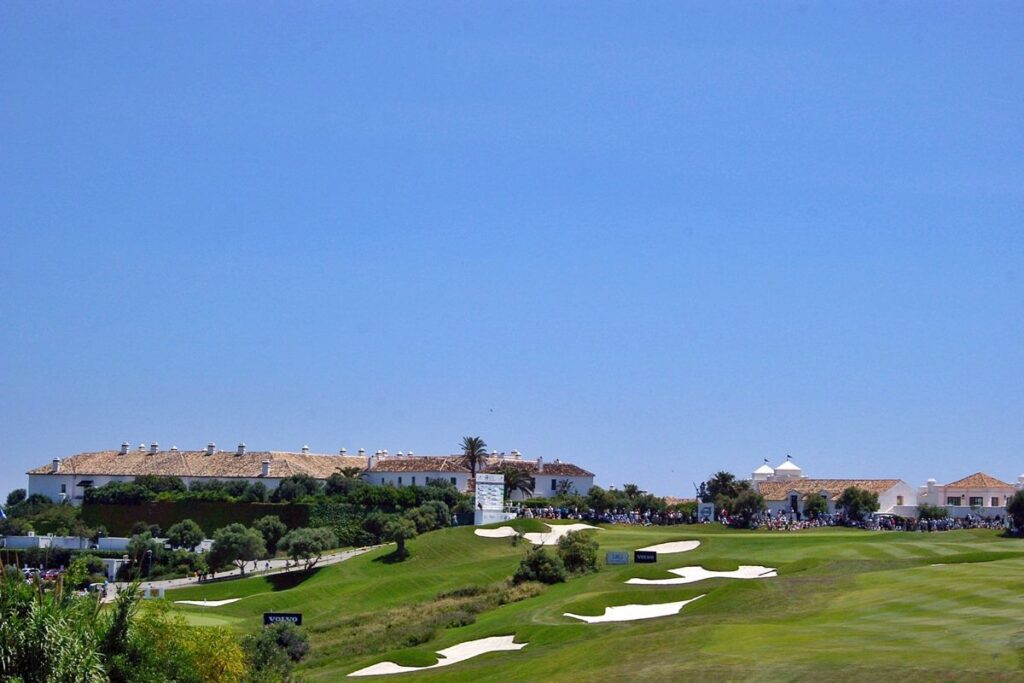 Troon, a leader in club management, development, and marketing, has announced a new collaboration with the 2023 Solheim Cup host venue, Finca Cortesin. The collaboration will see Finca Cortesin, the first Spanish venue to host the Solheim Cup, able to connect to Troon's network of over 850,000 golfers, as well as have access to marketing opportunities, including the Troon magazine, Troon's digital and email marketing platforms and Troon.com.
In addition, over 250,000 full members of the participating Troon Privé and Troon Advantage programs will also receive exclusive news about Finca Cortesin.
Mark Chapleski, Executive Vice President at Troon International commented: "I am absolutely delighted that we have partnered with the exclusive Finca Cortesin facility. Through our collaboration, we will be able to assist the Finca team to further enhance their positioning in the US and international markets. Troon will also be on hand to support Finca Cortesin management in any field of expertise they may require as they continue to consolidate and grow their truly amazing brand. We are excited to be part of the Finca Cortesin journey."
Set on a 215-hectare estate and surrounded by undisturbed nature, Finca Cortesin is centred around six main areas; an award-winning hotel, exceptional properties, Cabell Robinson designed Championship golf course, outstanding spa and sport facilities, the magnificent Beach Club and an exclusive shopping area.
Celebrated for its exquisite facilities and service levels, Finca Cortesin is a unique resort in one of the most tranquil and sought-after enclaves of the Andalucia coast, not far from the picturesque village of Casares and less than a mile from the beach.
Vicente Rubio Morch, Managing Director Finca Cortesin said: "We are looking forward to collaborating with Troon as we enter an important year for Finca Cortesin. With the hosting of the Solheim Cup in 2023 increased access to the US market, which is already a significant market for the resort, will become even more important. This collaboration will not only help us strengthen our position in the US but will also allow us to take advantage of Troon's expertise in a number of fields when needed."
Finca Cortesin recently underlined its status as a world-class golf destination by receiving multiple accolades at this year's World Golf Awards in Abu Dhabi. Renowned for its immaculate conditioning and outstanding service, both on and off the course, the Andalusian resort was named 'Europe's Best Golf Venue', 'Spain's Best Golf Course' and 'Spain's Best Golf Hotel'.
In less than 12 months, Finca Cortesin will welcome the best female golfers from Europe and the United States of America as they host the first ever Solheim Cup to take place in Spain and the Costa del Sol. The event will take place between September 18-24, 2023 with Team Europe looking to secure a hat-trick of triumphs.
For more information on Finca Cortesin and its facilities, please visit fincacortesin.com.
About Finca Cortesin
Opened in March 2006 and set across 532 acres, Finca Cortesín is an independent luxury golf, hotel and spa destination located between Marbella and Sotogrande in Spain. Overlooking the Mediterranean to one side and the tranquil Casares Mountains to the other, Finca Cortesín was designed in the style of a traditional Spanish 'hacienda'. The Andalusian retreat features an elegant 67-suite hotel, a highly acclaimed 18-hole golf course and a 6,000m² Beach Club.
Designed by renowned architect Cabell Robinson, the resort's 18-hole championship golf course has played host to numerous professional golf tournaments including the Volvo World Matchplay Championship on three separate occasions and in 2021, reached even greater levels when it was awarded the rights to host one of the world's biggest golf and sporting events in The 2023 Solheim Cup. Contested from 18-24 September 2023, Finca Cortesín will welcome the two teams led by their respective captains, Suzann Pettersen and Stacy Lewis, to compete in the biennial golf event that is revered as one of the most ferocious rivalries seen across the sport
About Troon 
Headquartered in Scottsdale, Ariz., Troon is the world's largest golf and golf-related hospitality management company providing services at 750-plus locations, including 725-plus 18-hole equivalent golf courses around the globe. In addition to golf, Troon specializes in homeowner association management, private residence clubs, estate management and associated hospitality venues. Troon's award-winning food and beverage division operates and manages 600-plus food and beverage operations located at golf resorts, private clubs, daily fee golf courses and recreational facilities. With properties located in 45-plus states and 30-plus countries, Troon's family of brands includes Troon Golf, Troon Privé, Troon International, Indigo Sports, CADDIEMASTER, ClubUp, Cliff Drysdale Tennis, Peter Burwash International, True Club Solutions, RealFood Hospitality, Strategy and Design, Casa Verde Golf and ICON Management. For additional news and information, visit www.Troon.com.