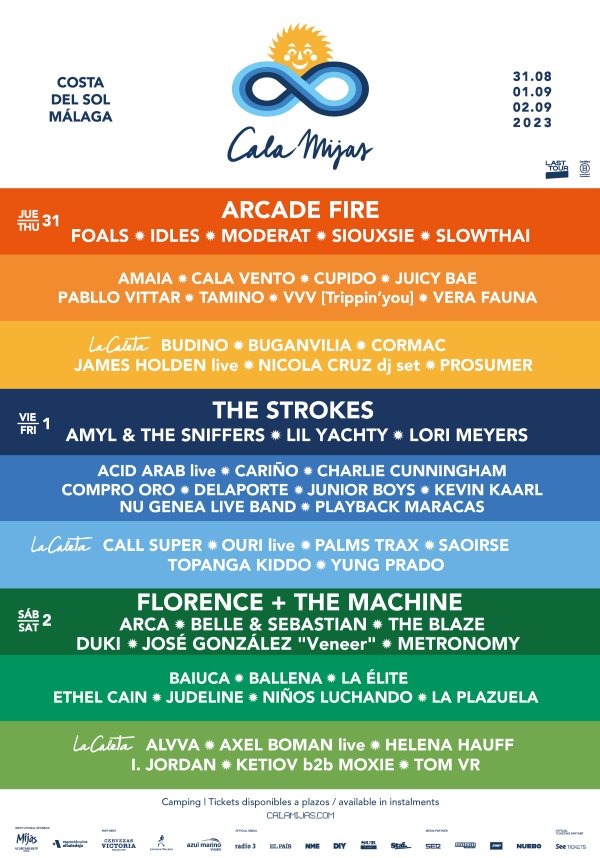 Metronomy, Belle & Sebastian, Siouxsie and Idles complete a stellar line up including Florence and the Machine, Arcade Fire and the Strokes at this year's Cala Mijas Music Festival, which will be held over three days from the 31st August to 2nd September, 2023.
This second edition of the festival will once again be held at the Sonora festival site, La Cala de Mijas.
More details and ticket sales are available at the festival website www.calamijas.com.
Other festival news
Andalucia Big Festival will not be held this year, but the organisers Mad Cool are looking to bring it back for 2024.