Report by Phil O'Brien
Club Captain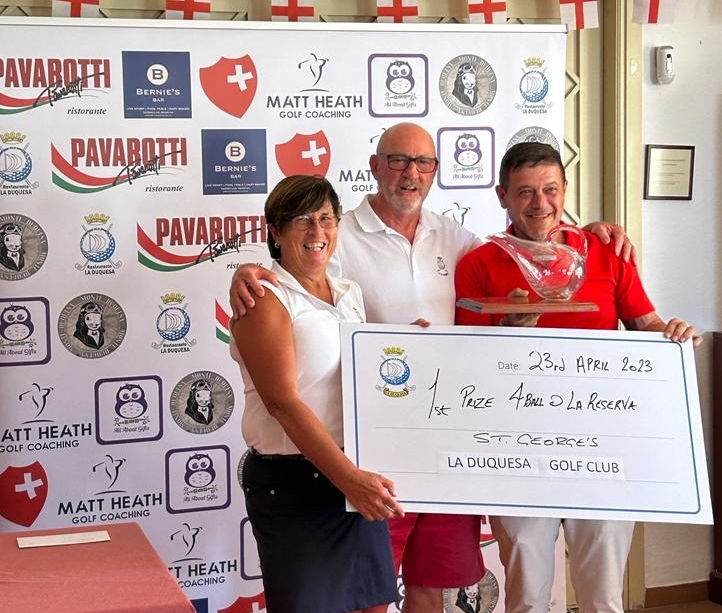 We had perfect weather for the golf last Sunday (St George's Day) and we had 30 players trying to win the first prize, a four ball at La Reserva Golf, which was generously donated for the second year running by John Eccles in support of the St Georges Charity. The Club and the Charity both offer their sincere thanks to John.
Luis and his staff were brilliant once again, and my thanks to the kitchen for serving a fine old English dish, shepherd's pie followed by apple sponge and ice cream, which was excellent and considering they had never heard of a shepherds pie before.
My thanks also to the staff in the pro-shop and Matt Heath whom without their support these events would not run as smoothly as they do. A well oiled machine unlike Tottenham Hotspur at the moment.
Music was by Aaron, and the feedback has been astonishing, many wishing for him to come back for another event.
Winners of the day were Janet Heywood and Luis Barrero who won the 4 green fees at La Reserva Golf
2nd place went to Lisa Grutter and Chris Tomas both winning Champagne
In 3rd place were Graham Jackson (capt. of the RATS) and Keith Brown (seniors capt)
My thanks to all who took part and our next competition will be on May 20th.