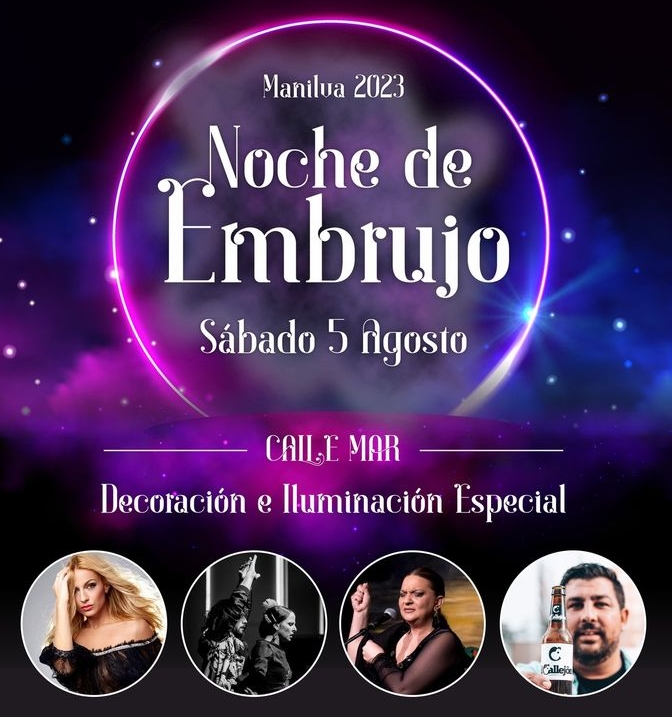 This year's 'Noche de Embrujo' will be held in Calle Mar, on Saturday, 5th August, from 9.30 pm.
Enjoy a magical evening with the street decorated and lit to create that mystical ambience, and a programme of musical entertainment for visitors of all ages to enjoy.
Programme
9.30 pm – Traditional Spanish copla performed by 'Nazaret Compaz'.
10.30 pm – Dance spectacular with Jose Franco's Flamenco Directo.
11.30 pm – Flamenco concert by 'La Tana'.
1 am – Music from the group 'El Callejón'.