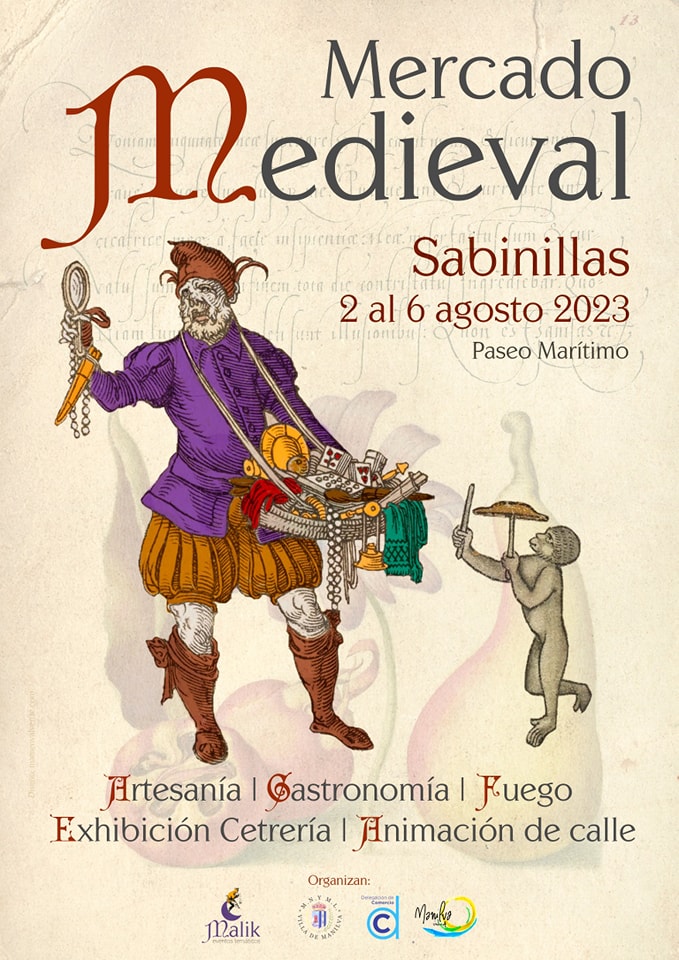 The Mediaeval Market returns to the Paseo Maritimo in Sabinillas from Wednesday, 2nd to Sunday, 6th August.
Lots of stalls and activities, all with a Mediaeval theme, long with archery, birds of prey, travelling minstrels and much more.
The market opens at 9 pm but some of the stalls may be open earlier. If previous markets are anything to go by, on Sunday it will open at 11 am.