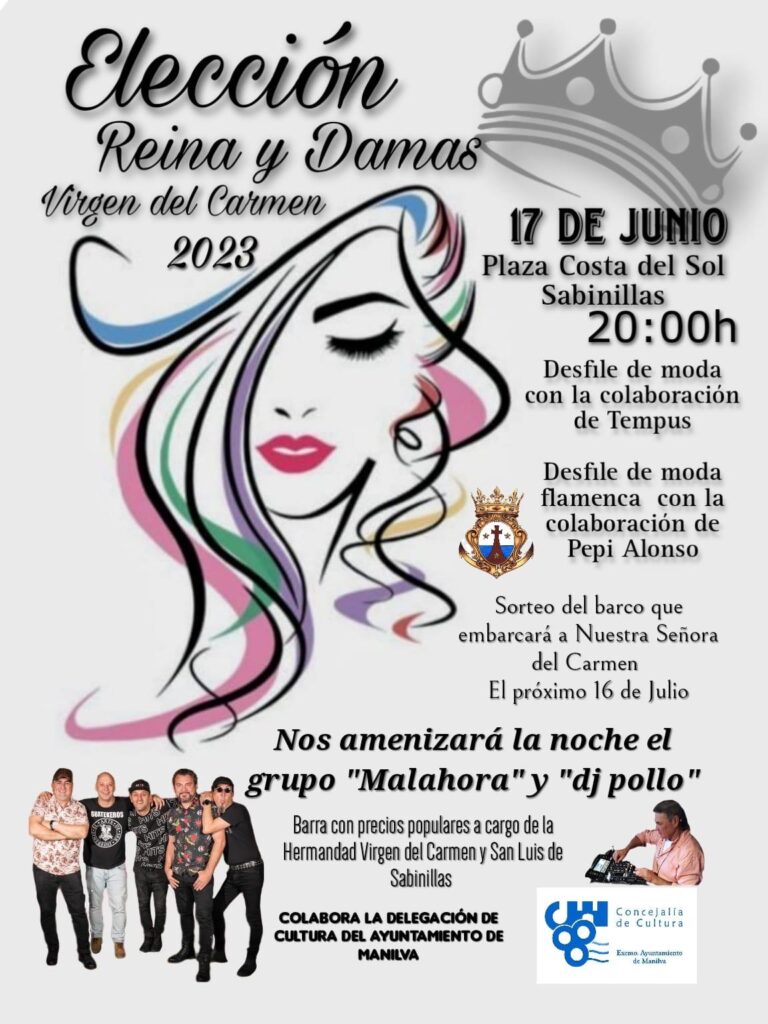 The election of the Virgen del Carmen Queen's and Ladies-in-Waiting will be held on Saturday, 17th June, in the 'Fisherman's Square' in Sabinillas.
Starting at 8 pm, this event will feature a fashion show, with the collaboration of the local boutique 'Tempu's, and a flamenco fashion show, which will feature the Pepi Alonso boutique in Estepona.
Following this the audience will be entertained with music from the group "Malahora" and Dj Pollo.
There will also be a raffle for a place on the fishing boat that will bear the Virgen del Carmen on her voyage along the coast on Sunday, 16th July.
For more information about the Virgen del Carmen festival see: VIRGEN DEL CARMEN
Also check out THIS VIDEO about the Virgen del Carmen festival in Sabinillas