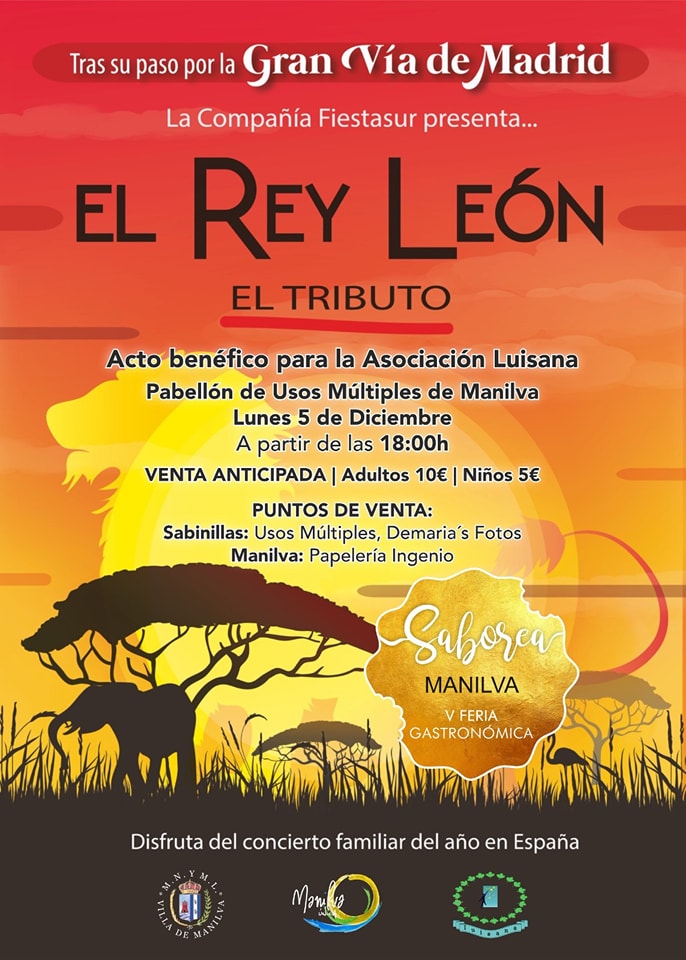 Compañia Fiestasur brings their stage show "The Lion King" A Tribute to the Multi Use Pavilion next to the Sports centre in Manilva on Monday, 5th December, from 6 pm.
The show is part of the Saborea Manilva Gastronomic Fair programme, which runs from 2nd to 6th December in the Plaza de la Vendimia, Manilva Town.
This musical spectacular stars more than 15 actors portraying some of the most significant characters from the film The Lion King, Simba, Mufasa, the friendly Timón and Pumbaa or Zazú. performing some of the most iconic songs and scenes from this family favourite.
Proceeds from the show will go to the Luisana Disabled Association, and tickets cost 10 euros for adults and 5 euros for children. Tickets can be purchased from Edificio de Usos Múltiples and Demaria´s Fotos in Sabinillas; or Papelería Ingenio, in Manilva.