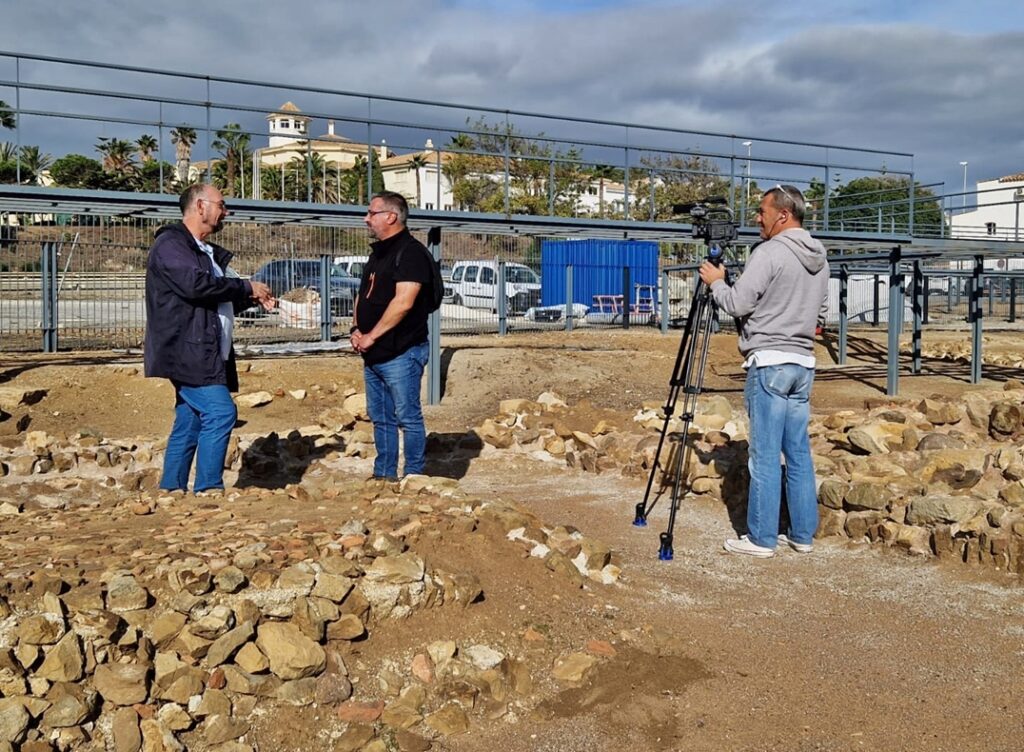 A film production company specialising in historical themes has visited the Castillo archaeological site around the Castle in Castillo de la Duquesa to make a documentary.
They are following the works being carried out by a Malaga company to restore and protect this heritage site, declared an Asset of Cultural Interest (BIC )in 2005.
The main focus of the work is the stabilising of the archaeological remains of the Roman villa and fish processing factory. As part of the project the wall remnants have been cleaned and propped up to reinforce them. Similarly, the unpaved areas are covered with a bed of gravel of different colours depending on their function to enrich and facilitate the understanding of visitors.
For visitors, an elevated walkway is being installed from where they can enjoy the remains while protecting them. A tour with explanatory panels on the various areas of the site: the villa, the factory, the baths area, the remains of water pipes and wells, will add to the experience.
More about Castillo's Roman past HERE