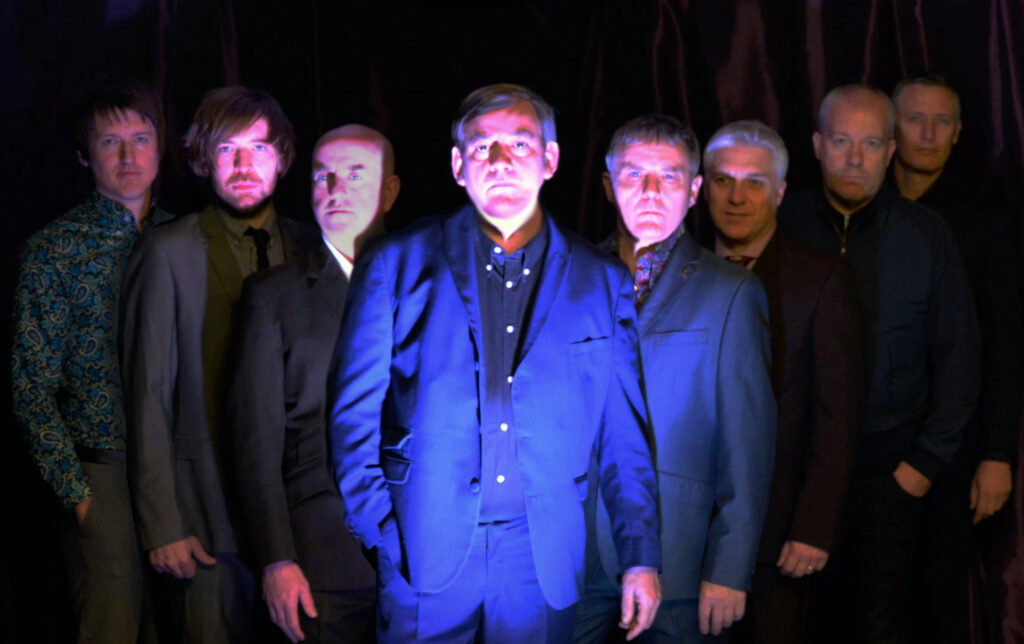 Mod revival legends Secret Affair are confirmed to headline at next April's VI Sabinillas Scooter Day.
They will round off a fabulous day of ride outs, activities and music in and around Manilva on Saturday, 22nd April.
Organised by the Sabinillas Scooter Crew, in collaboration with local businesses and the Council, the event will be the biggest Sabinillas Scooter Day ever since the Lambrettas performed in Sabinillas back in 2016.
Secret Affair will be supported by The Fred Perros from Malaga, a punk / mod revival covers band and the Moonrakers, a ska band from Barcelona, so make sure you put the date in your diary, as it promises to be a banger!
About Secret Affair
Secret Affair formed in 1978 from their previous incarnation as the CBS Records "power pop" band New Hearts with founder members and songwriting partners Ian Page and Dave Cairns.
In a period of a little over two years, they posted five releases in the UK Singles Chart, and released three albums. The debut single 'Time For Action' sold over 250,000 copies and reached number 13 in the UK chart, putting them at the forefront of the mod revival movement. More chart success followed with 'Let Your Heart Dance', 'My World' and 'Sound Of Confusion'.
They also created their own take on a smart-dressing youth movement – the Glory Boys – based around the idea of 1960s gangster chic, inspired by the movie, Performance. In 1979 Page and Cairns enlisted the services of bassist Dennis Smith, drummer Seb Shelton and saxophone player Dave Winthrop. From their very first gig, opening for The Jam at Reading University in February 1979, the band were adopted by a group of East End mods, who readily embraced Page's Glory Boy concept. This group of fans began referring to themselves as the Glory Boys. Secret Affair had become so closely linked to the emerging mod revival that in March 1979 Cairns wrote what would become the youth movement's main anthem, 'Time For Action'.
Secret Affair were soon signed to Arista Records and formed their own label, I-Spy Records. After "Time For Action" charted it was soon followed by 'Let Your Heart Dance', 'My World'; and 'Sound Of Confusion'; and the band regularly appeared on the BBC Television show Top Of The Pops, and were cover stars of many UK music magazines, including New Musical Express, Sounds and Smash Hits.
Their first album, 'Glory Boys' (December 1979) sold over 60,000 copies and achieved silver status with an appearance on the BBC TV album show, 'The Old Grey Whistle Test' and their second album, 'Behind Closed Doors' (September 1980), with its more complex orchestrated arrangements, proved equally successful and was followed by third album, 'Business As Usual'.
The band reformed in 2002 for 3 shows with the 1982 line up and Ian and Dave decided to continue performing with regular annual tours. September 2012 marked the release of the band's fourth studio album 'Soho Dreams" on their iconic and original label I-SPY RECORDS which received 5 star reviews. In 2016, the band released their version of the Northern Soul classic, 'Do I Love You' by Frank Wilson as a 7 inch vinyl single.
Secret Affair celebrated 40 years since the launch of their second album appropriately named Behind Closed Doors with a re-release of the album in purple vinyl and a tour starting in 2021.
August 29th saw the re-release of My World on white vinyl with a limited edition poster from the original campaign from Heavy Soul Records followed in Sept 2nd 2022, BBC Demon Music released 'So Cool, The Very Best Of Secret Affair' on a double CD and vinyl with carefully curated tracks from DJ Eddie Piller.
2022 Line up: Founder members: Ian Page, Lead Vocals, Trumpet, Keyboard. Dave Cairns, Guitar & vocals.
Complementing the line-up are: Russ Baxter on Drums, Ed Pearson on bass and Garry Walsh on keyboards.
The line up includes a new brass section with John O'Neill on sax, Steve Rinaldi on trombone, and Tim Pannell on trumpet.
Social Media Links
FACEBOOK @secretaffair.official
Twitter @SecretAffair79
Instagram Secret Affair Official