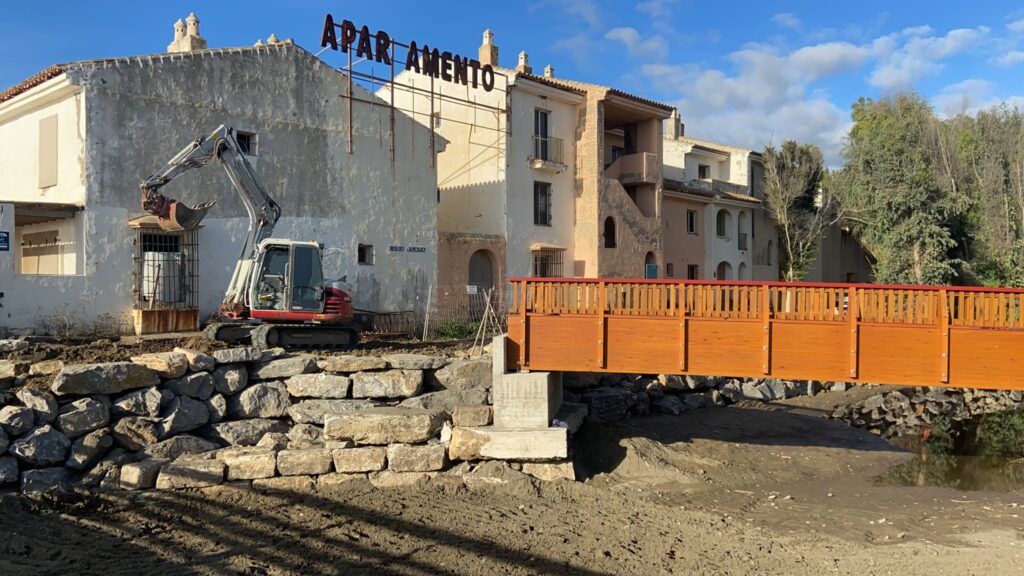 Works on the construction of the new permanent Arroyo Parrilla footbridge are almost completed. It is estimated that this new walkway, which permanently links Playa Chica and Playa Ancha and replaces the previous bridge destroyed by storms in 2016, will be open to the public within 15 days.
The new pedestrian walkway is 18 metres long and 3 metres wide as it crosses over Arroyo Parrilla.
This project, which is included in the Malaga Coastal Path initiative, provides Casares Costa with an infrastructure much demanded by the public, especially by people who use the promenade that runs along the beaches for exercise and leisure.