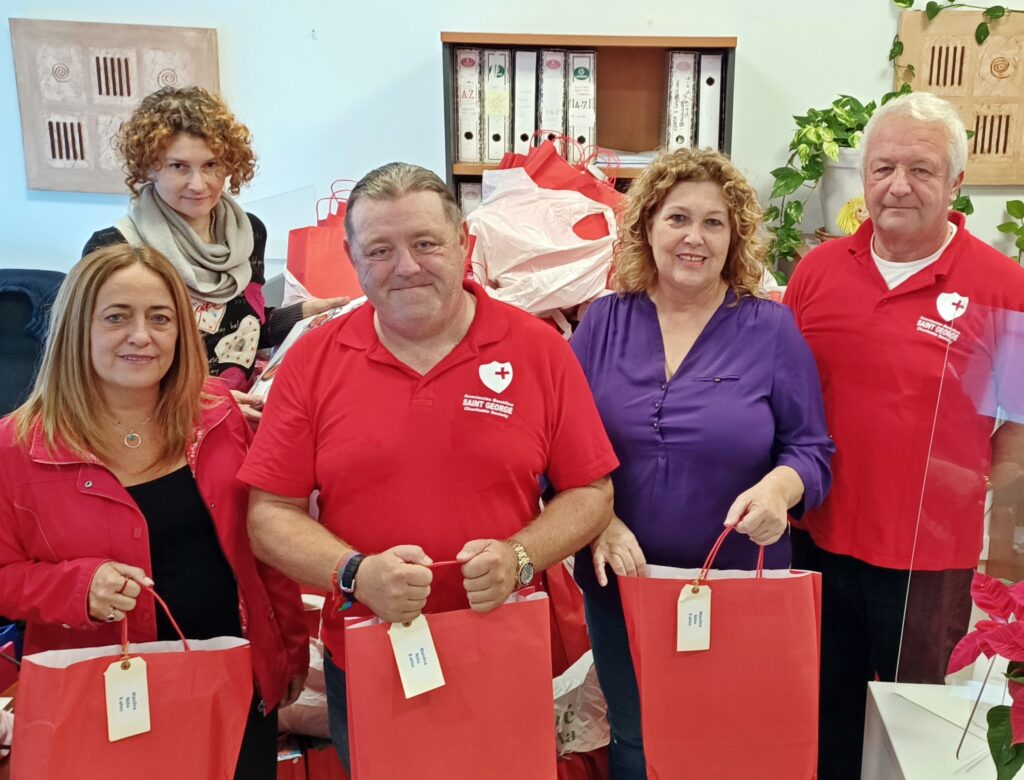 As the festive season proceeds, the Duquesa Charitable Society of Saint George rounds off its Christmas campaign with the delivery of over 300 gift bags to Social Services in Casares, Manilva and the Emaus Social Kitchen in Estepona. In line with the association's policy of 'Charity with Dignity' these gift bags will be given to the parents so that they give them to their children.
The charity also supplied gifts to the Ukrainian association in Estepona to brighten up Christmas for the children of a number of refugee families in the area.
The Saint George Charity also funded the 'hampers' that the Emaus Social Kitchen gives out to its 'clients' each Christmas, with a donation this year of 1,710 euros. At the same time the Charity provided Emaus with a nearly new laptop to replace the museum piece that they had been limping along with. This was made possible thanks to the donation of nearly new laptops and computers from the Cirumed Clinic in Marbella.
The Charity committee, namely: Dean Shelton, President; Gary Beaumont, Vice-President; Daniela Caballero, Treasurer; Judith Beaumont, Secretary & Shops Manager, and Jose Manuel Fernandes, Technical Advisor; would like to thank all the volunteers, supporters, donors, and customers, with particular mention going to Jojo Ruby France and Katherine Grant, for all your help and support that makes this possible year after year.