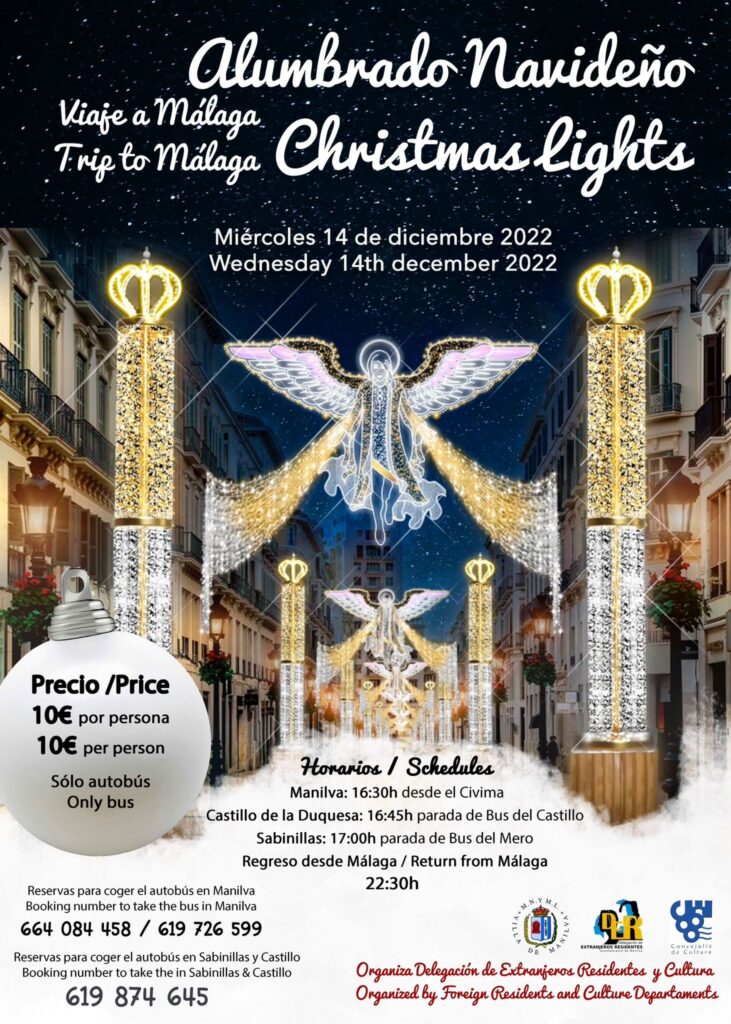 Manilva Town Hall is organising a coach trip to Malaga to enjoy the city's traditional Christmas illuminations.
The trip will be on Wednesday 14th December, leaving from Manilva at 4.30 pm, 4.45 pm from Castillo de la Duquesa and at 5 pm from Sabinillas, leaving Malaga at 10.30 pm.
Those wishing to depart from Manilva should call 664 084 458 or 619 726 599.
Those wishing to leave from Castillo or Sabinillas must call 619 874 645.