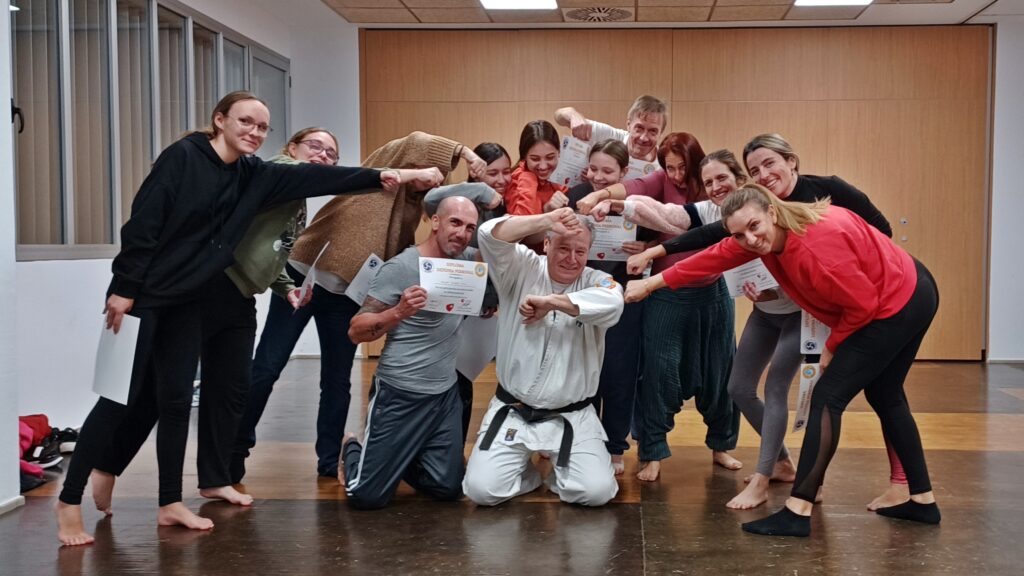 A group of local residents received their diplomas on completion of their basic self defence course.
The course for both men and women was organised by local martial arts teacher Guy Stengel, in collaboration with The Duquesa Charitable Society of Saint George who subsidised 50% of the cost of the course.
Guy Stengel has been practising martial arts for 30 years and is a black belt 5th dan, and Spanish representative for IBK. Guy runs the Hasekura Dojo in Casares, where he gives classes in Kyokushin Budokai for both children and adults, as well as All Round Fighting and Personal Defence for adults.
The classes, which normally cost 50 euros per person, were subsidised by the Saint George Charity as part of their Social Support programme, and cost just 25 euros per person for the course of eight weekly one hour lessons.
The course was held at the Usos Multiples building, Doña Julia, Casares Costa and is open to both men and women over the age of 16 year's.
The Saint George Charity is discussing further self defence courses with Guy for the coming year, details of which will be published in the new year.
For more information on self defence or martial arts training contact Guy Stengel on +34 663 35 98 17.