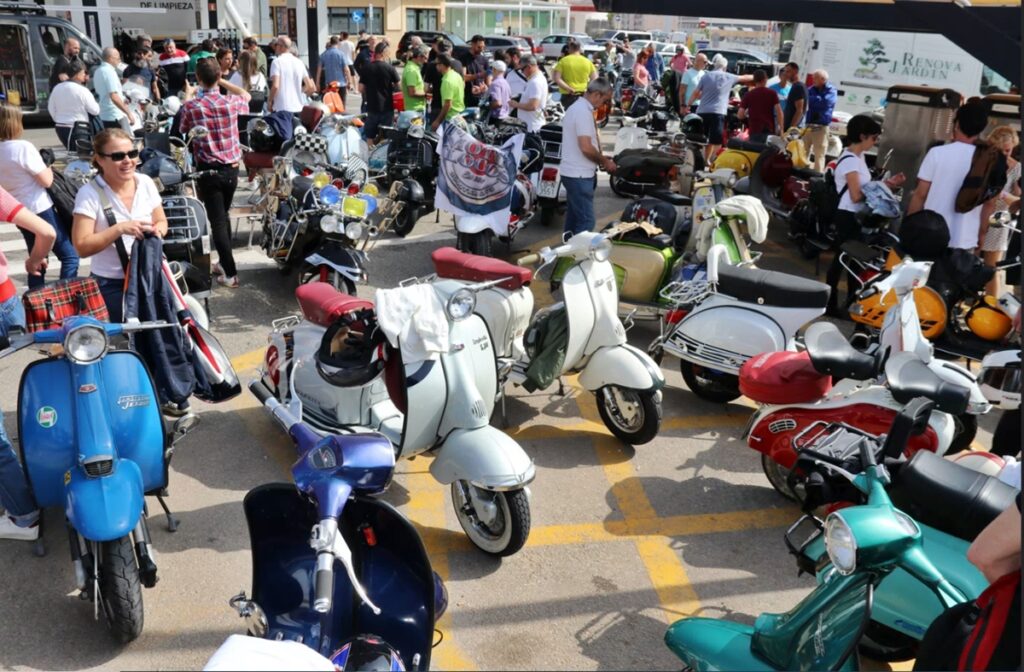 After a few year's break, The Sabinillas Scooter Day returned to the Paseo in Sabinillas, Manilva.
Organised by the Sabinillas Scooter Crew in collaboration with Manilva Council's Youth Department, the event took place on Saturday, 14th May, and kicked off with a gathering of scooter clubs from up and down the Coast at the Repsol Garage in Sabinillas at 10 am, after which they embarked on a ride out for a trip around Duquesa, Castillo, Manilva, and Casares before returning to Sabinillas.
Later on at 3 pm the event moved to the Plaza de los Maestros and Plaza García Marquez with an afternoon of live music from the bands The Refrescos, The Limboos, and The Neuras.