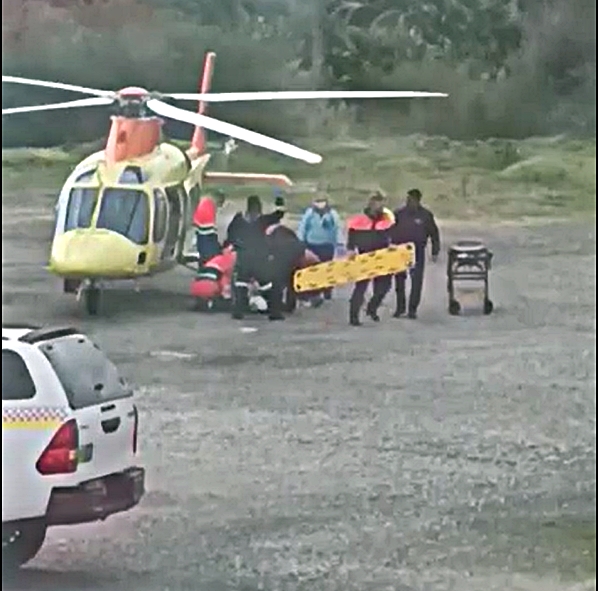 A man was treated for head injuries this morning before being transferred to hospital by air ambulance.
The incident occurred near Puerto de la Duquesa, and it is uncertain what was the cause of the injury, although we have received reports that he required the application of a defibrillator.
The man was then transferred by ambulance to the Castillo car park where he was transferred to a helicopter for transfer to hospital.