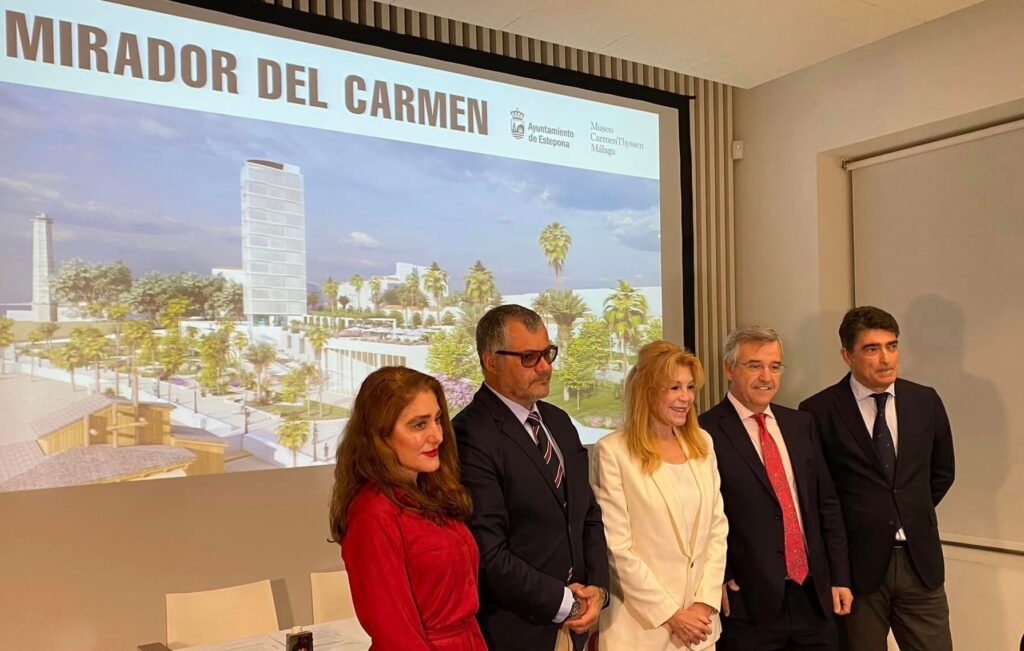 El Mirador del Carmen, the new socio-cultural facility being built by the Estepona Town Council on Avenida de España next to the Lighthouse, will exhibit a selection of works from the Carmen Thyssen-Bornemisza Collection.
The Mayor of Estepona recently met with Carmen Thyssen-Bornemisza in Malaga to push forward with this cultural collaboration agreement that will allow Estepona to position itself in the cultural world with this important collection of Spanish paintings, in which the Carmen Thyssen Museum in Malaga will also participate, providing some of the exhibits.
The exhibition project will be curated by Lourdes Moreno, artistic director of the Museo Carmen Thyssen Málaga, who already works with the museum's collections together with the collection's in Madrid and Sant Feliú.
Mayor Urbano has valued the cultural and social impact that this initiative will have for the town, thus giving a valuable boost to the cultural and artistic offerings in Estepona.
More information on the Carmen Thyssen Collection