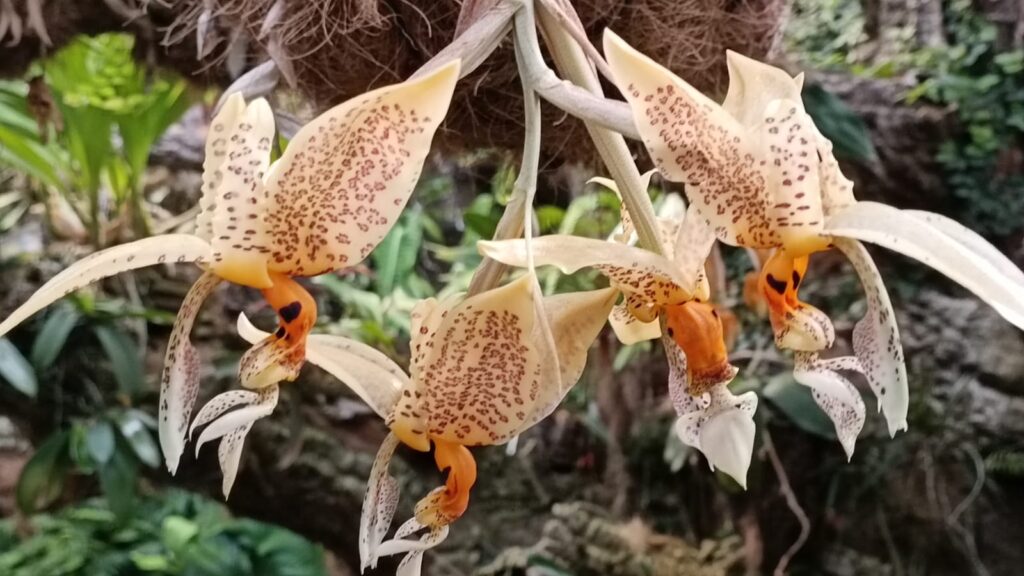 An orchid with a white chocolate like fragrance has bloomed in the Estepona Orchid House. The effort in producing such a characteristic and powerful smell shortens the duration of its flowering, which is usually not more than three days.
It is the first time that this species, 'stanhopea oculata', commonly known as the The Eye-Spot Stanhopea, has bloomed in the Estepona Orchid House, and it is a unique opportunity to enjoy the beauty and spectacular nature of this specimen, as it needs a favourable habitat for it to flourish. Its native habitat extends from Mexico, throughout Central America, to Colombia and Venezuela.
The curator of the Botanical-Orchid Park, Manuel Lucas, explained that although this species is not the largest within this genus, its flowers are particularly slender and elegant. "With a variable colouration that can range from white
ivory to beige, dotted with small circles and specks of dark red, the labellum is orange-yellow, very intense, with two dark spots on one side and the other, hence its epithet "oculata"".
The Estepona Orchid House is one of the main tourist attractions in the town and is considered one of the most important in Europe.