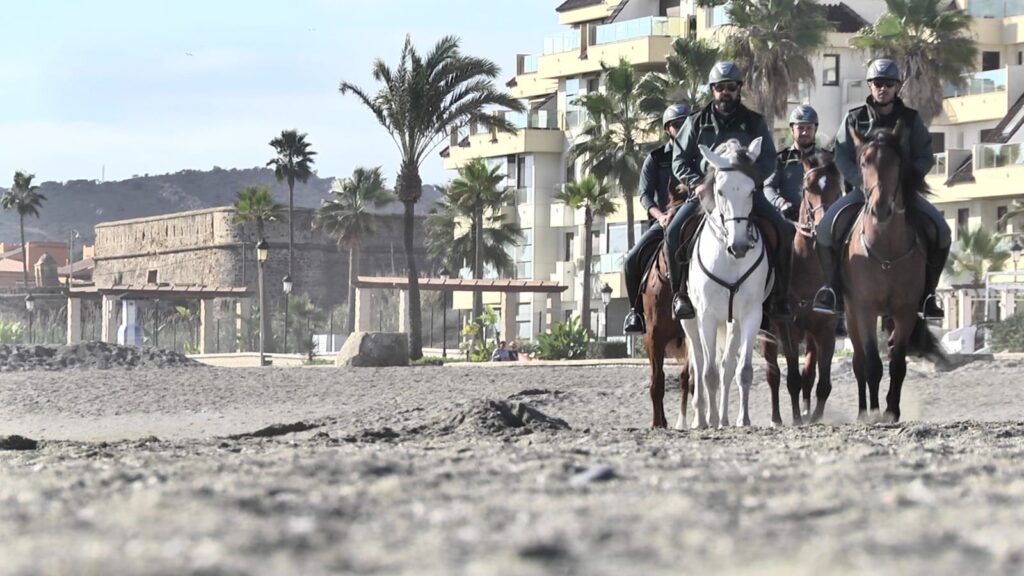 As part of the Guardia Civil's 'Safe Tourism Plan, members of the Guardia Civil mounted squadron visited Manilva.
Patrols were seen out in Manilva, Sabinillas, Castillo, and Puerto de la Duquesa.
The officers and their mounts are part of the Colegio de Guardias Jóvenes based in Valdemoro, Madrid, and their main task is to patrol areas where there is a large influx of people, particularly where vehicular access is difficult. They are also deployed to control demonstrations, festivals, and tourist areas.