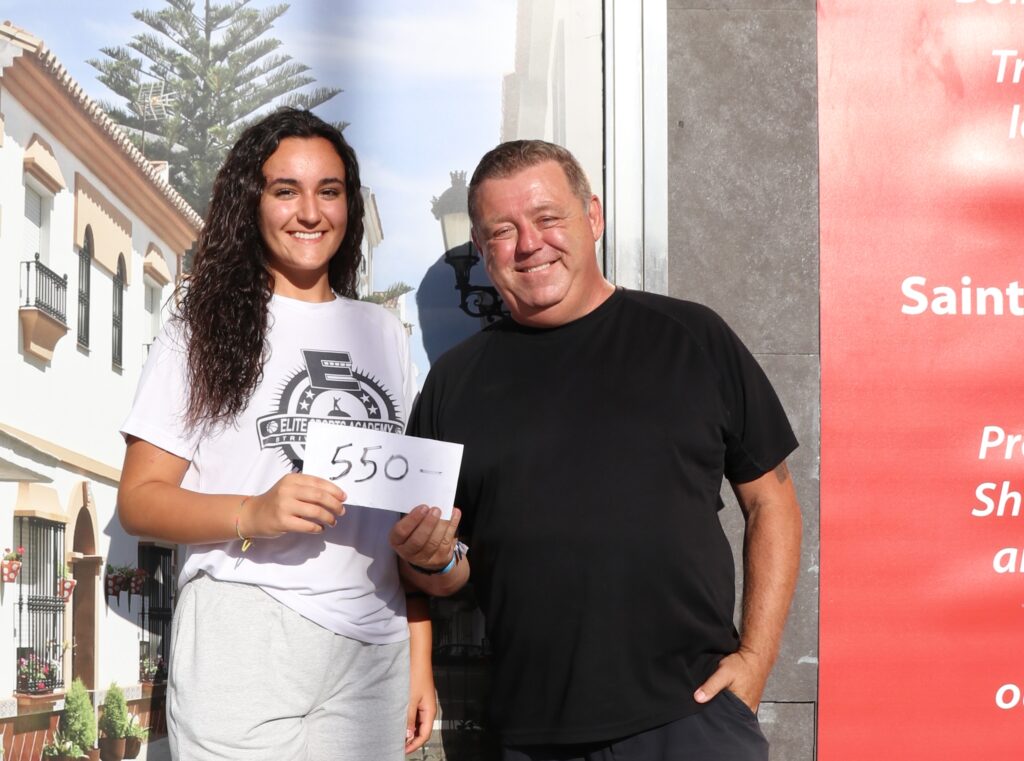 Part of the Duquesa Charitable Society of St. George's mission is to help people achieve their full potential, and one such person is local rising basketball star Violeta Rojas Narváez.
We first met Violeta back in 2020 when she had moved from Manilva Basket Base to CAB Estepona, which has a strong female squad. From Estepona she signed to the Catalan team CB Lloret where, in her own words "I had a great experience both in the terms of the treatment I received and for the sporting level at which I found myself, which was well above that at which I had played until then."
Following her stint in Catalonia, she moved slightly closer to home, when she joined the ranks of Adeba de Córdoba for the 2022-23 season.
But now the real adventure begins, as Violeta has announced that she will be leaving the shores of Spain to take up a two year sporting scholarship at the State Fair Community College in Missouri, United States, where she will be studying nursing along with her basketball career.
This has not been the easiest of processes, according to Violeta the university coach got in touch with her through her agency and, "we had a first interview through a video call where they explained to me how the university worked, the degrees and careers that were included in it and any doubts I had. In the days that followed, we had several video calls where he showed me around the university and we closed the whole scholarship issue. After reaching an agreement, we entered the process of admission to the university through the delivery of documents which had to be provided within a month or so. After completing the delivery of these, we signed the contract for the sports and university scholarship. We are currently in the process of obtaining the visa and the flights, but it has already been officially presented by the university, and I'm really looking forward to starting this new adventure."
The Saint George Charity has helped cover the expenses of Violeta's moves to Catalonia and Cordoba, and is once again proud to be able to continue to provide financial assistance with this latest stage in her career. The donation of 550 euros will cover her medical insurance for the coming year.