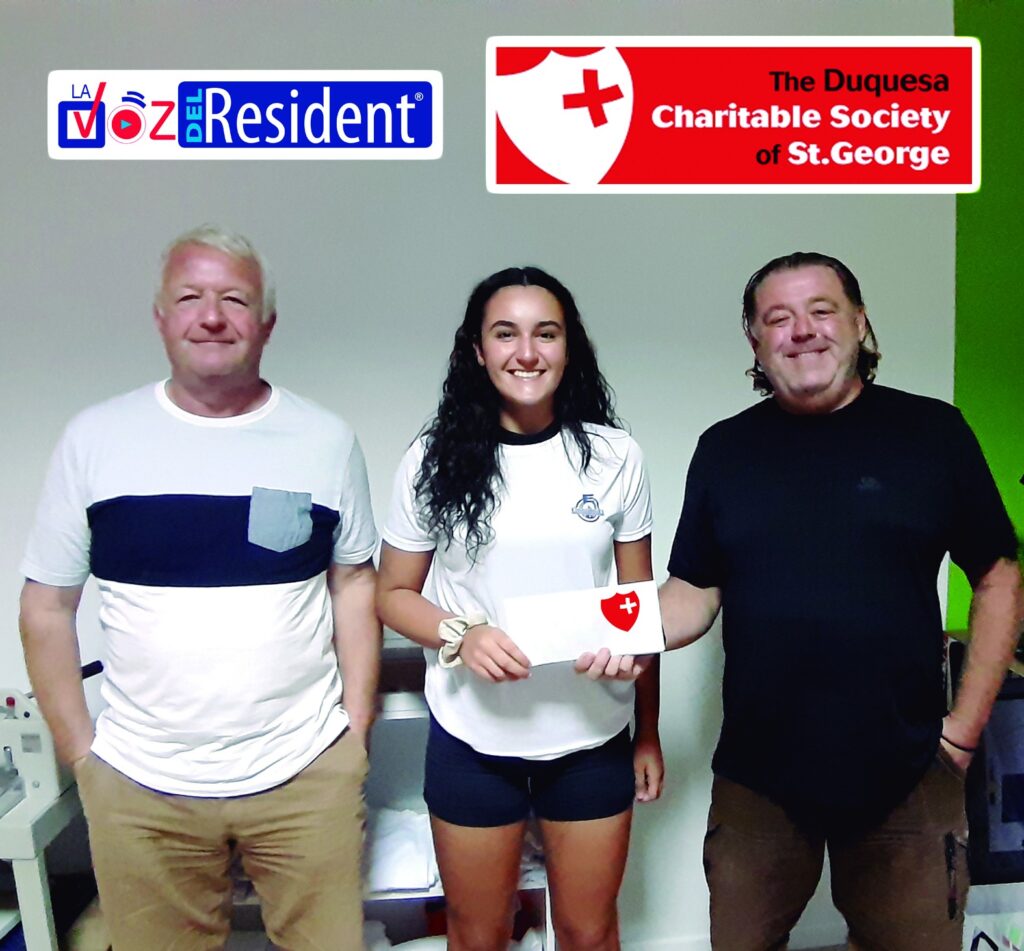 Despite being just 17 years old, Violeta is already almost a veteran of women's basketball, a sport in which she started at the age of 5, like so many other boys and girls in the ranks of the Manilva Basket Base, where she played until she was twelve years old, then to make the leap to CAB Estepona, a team in which she played with distinction for four seasons.
Since then she has played for CB Lloret, in Catalonia, an experience that this rising basketball star told us "has been a great time both for the treatment received and for the sporting level at which I found myself, which was well above that I had played until then. It has been an extraordinary experience and a fantastic season".
It is a real pleasure to talk to this young woman whose face lights up when her favourite topic, basketball, is discussed and during the conversation, as if nothing out of the ordinary had happened, she tells us about her next destination and that is that Violeta Rojas Narváez starts what will be her last season in Spain in the ranks of Adeba de Córdoba, a team with which she will play her first game on 12th September against Unicaja de Málaga in the Andalucian Championship and of which she tells us "we are going to fight to win it, we have a fantastic squad that includes many friends and great colleagues".
It is at this point that Violeta tells us that she is glad to be a little closer to her family "who I missed when I was far away, as it was in Catalonia", but the Manilveña surprises us at this point in the conversation when she tells us that "this year will be my last season in national basketball at the moment" and that Violeta will go to the United States next year to try her luck on American soil thanks to a sports scholarship, "it will be to fulfil one of my dreams" She said that "everyone would like to live this experience, but I will face it as an opportunity and if it does not turn out as I hope, then I will dedicate myself to my studies and to another of my passions, nursing".
This young woman who swapped Rhythmic Gymnastics for Basketball, has words to highlight one of her favourite players like Cristina Ouviña, a player for Valencia Basket and the Spanish team, but she also fondly remembers her teammates at CAB Estepona where she says "I have spent a few years with great companions and a spectacular technical team and with whom we won the Andalucian Championship".
Before ending our conversation, Violeta sends a message to the young women who are starting out today "not to give up, to fight for their dreams, that they will have good and bad times, but to look ahead".
Thank you for this conversation with this young athlete to whom we from La Voz del Resident wish her every success because she deserves it and because it will be the success for the town that she carries in her heart, Manilva.
Following the interview Violeta received from Dean Shelton and Gary Beaumont, from the Duquesa Charitable Society of Saint George, a financial contribution towards the expenses of her new sporting adventure in Córdoba, a moment captured in the image.