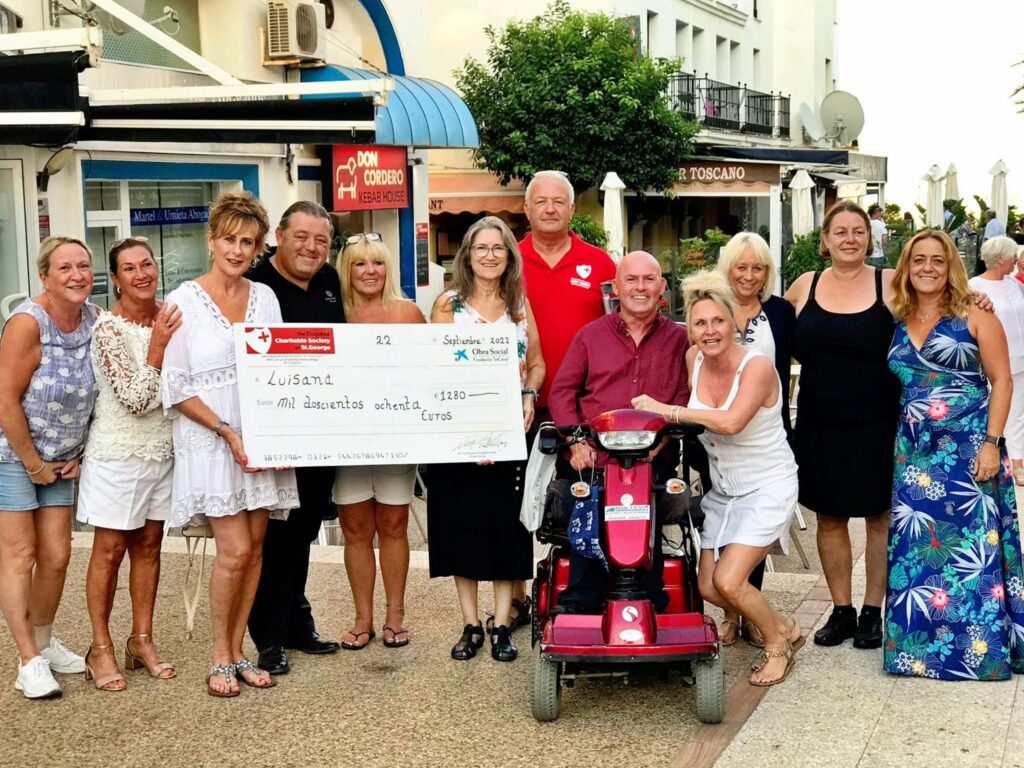 The Square's "End of Summer Party" held on the 10th of September, in collaboration with the Manilva Town Hall and the Duquesa Charitable Society of St. George, was a huge success raising over 1,280 euros for the Luisana Association which supports people with disabilities, the elderly, and child development in Manilva.
A big thank you goes to all who attended and donated and to all of the Sponsors including: THE BAR, Ryders, Chapter 2, Morgan Hair Design, Don Cordero Kebab, JJ's Fish & Chips and Manilva Properties.
Representatives from the business sponsors, Robert Morgan who's the driving force behind the event, the councillor for tourism, Eva Galindo, along with Dean Shelton and Gary Beaumont representing the Saint George Charity, gathered in The Square, which is situated on level 2 near the fountain in Duquesa Port, to present the cheque for 1,280 euros to Ana Santos, President of the Luisana Association.
A great example of everyone working together as a community, to give back to the community.