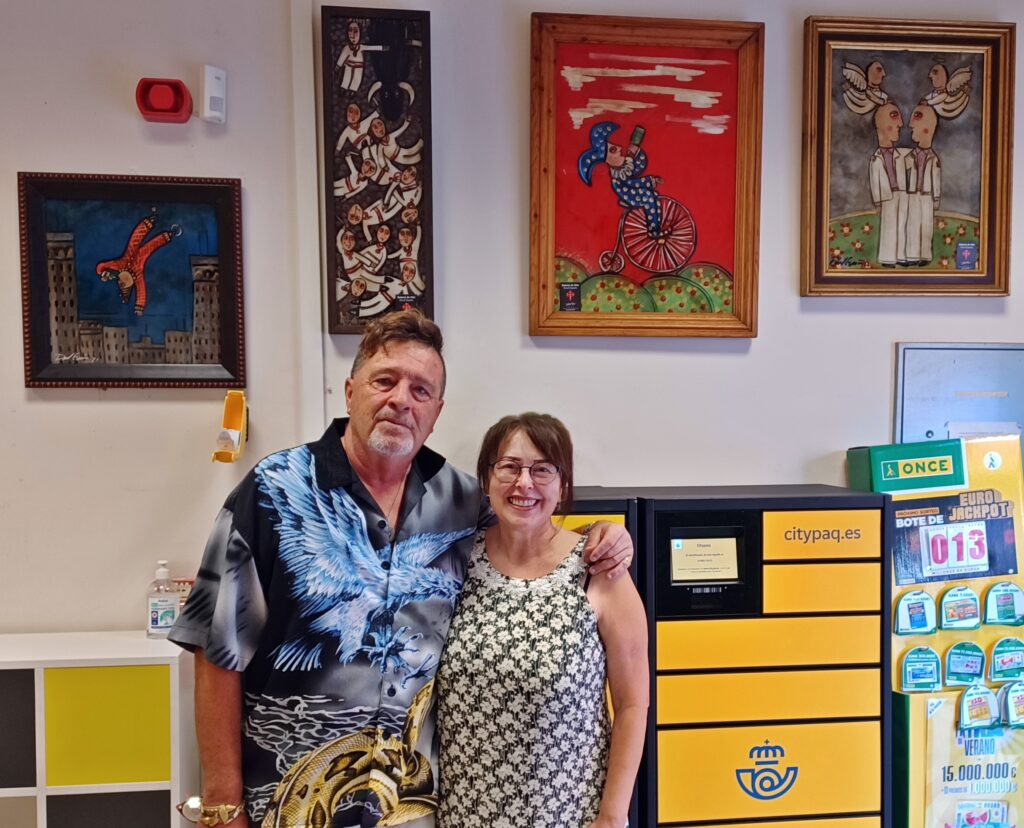 Andalucia's Pueblos Blancos have for years been a spiritual home to creative people of all nationalities and Casares has its fair shore of artists, drawing inspiration from its unique environment and climate.
One of these is David España, whose Gallery 54 can be found in Calle Villa. David, a native of Andalucia, studied art in Estepona some forty years ago, where he developed his distinctive style of painting on glass.
Since then David spent ten years in the US, where he worked in the television industry as well as pursuing his artistic career, before returning to Spain in 1997 and purchasing his 'cave' in Casares.
Over the years David has built up a prestigious client list which includes the Duquesa de Alba, Antonio Gala, Prince Alfonso de Hohenlohe, Henry Kissinger, Spike Lee, King Felipe VI of Spain, Barack Obama, Arantxa Sanchez Vicario, along with many local clients who collect his art.
It wasn't until 2012 that David decided to open his 'cave' as a gallery, but it has proved a great success, being as it is on the busy route for the Town Hall and the Castle, and attracts a wide variety of visitors, including two former US ambassadors, as well as visits from Baroness Carmen Thyssen, and Brad Pitt and Angelina Jolie.
All the glass used in David's work is recycled and he will often stop at building sites in search of scrap glass.
At the gallery you will find dozens of paintings with subjects to suit all tastes, and prices to suit all pockets.
David also accepts commissions and will happily discuss your requirements.