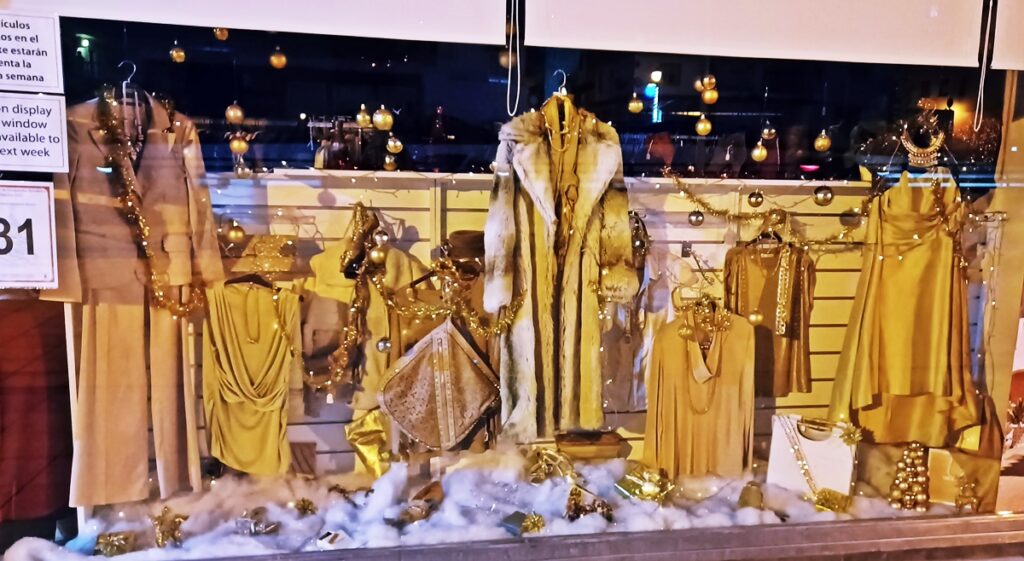 Manilva's Department of Commerce has organised the annual Christmas Window Competition, to reward local businesses that are contributing to the Christmas spirit with their festive displays.
The displays can be any style or technique providing the evoke the spirit of the season, leaving total freedom as to their design.
The prizes for this year are:
First Prize 800 Euros.
Second Prize 600 Euros.
Third Prize 300 Euros.
Fourth Prize 200 Euros.
Fifth Prize 100 Euros.
The following businesses have already signed up this year: Papeleria Ana Mari, Clinica Salus, Moda Infantil Yolkids, Peluqueria Lorena, Farmacia Sabinillas, Natura Garden Centre, Muebles Rafalux, Instalaciones Roman, Floristeria Violeta, Perfumeria Flores, El Mundo De Susana, Peluqueria, Sarastyle, Peluqueria Lowcost, La Mar De Vinos, Muebles Bernardo Muñoz, Peluqueria Loli, Moda Infantil Infantilandia, Modas Tempus, Perfumeria Perfumares, Rosana Lencery, Vendaval Sport, Floristeria Maribel, La Costurera, Peluqueria Carmeli, Perfumeria Passionist, Peluqueria Nerea, Le Coin De Nelly, Modas Maria Lopez, Estetica Ely Ortiz, Morekai Tours, and th Saint George Charity.All the competition rules can be seen on the Town Hall website: https://manilva.sedelectronica.es/board