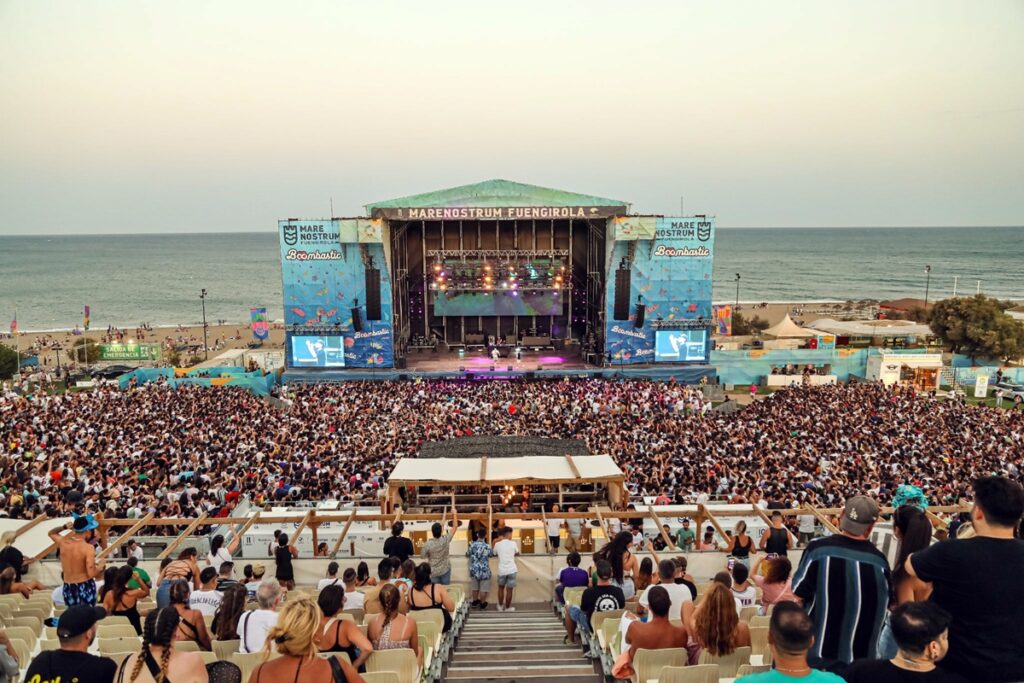 Running from May to September, Marenostrum Fuengirola is one of the most spectacular outdoor music venues and one of the most exclusive settings in Spain with the Mediterranean Sea providing the backdrop to the stage which is overlooked by the stunning Sohail Castle.
Marenostrum Fuengirola was founded in 2016, as a clear and determined commitment by the Fuengirola Town Council to live music. The 2023 edition will offer more than 60 musical events for all kinds of audiences, from May to September, in this incomparable setting.
In its few years of life, this festival, thanks to the support of the main promoters, has been able to attract the most prestigious national and international groups, thus achieving a massive global exposure, stimulating the local economy and generating jobs. direct and indirect during its development.
In the 2019 edition, it was the venue chosen for the only stop in the EU on Jennifer López's tour, but prestigious figures such as Ricky Martin, Bob Dylan, Sting, Alejandro Fernández, Santana and Manuel Carrasco, among many others, have passed through it. plus.
But this is not all. Marenostrum Fuengirola is committed to sustainability and environmental conservation, being an ECO-FRIENDLY venue, free of plastic, as well as accessibility for the perfect inclusion of people with functional diversity. At the same time, it will continue to increase the role of innovation and new technologies in its seventh edition.
Marenostrum Fuengirola 2023 programme
Confirmed acts for Marenostrum Fuengirola 2023 are:
May 13th – Fulanita Fest, Ladilla Rusa
May 20th – Pablo Alborán, Tour La Cu4rta Hoja
June 9th – Martita de Graná, Martita Sea
June 15th – Robbie Williams, XXV Tour
June 30th РKany Garcia, Tour Espa̱a 2023
July 15th РHombres G, Gira 40 A̱os
August 12th – Boombastic Day Costa del Sol
For more information and tickets visit MARENOSTRUM FUENGIROLA