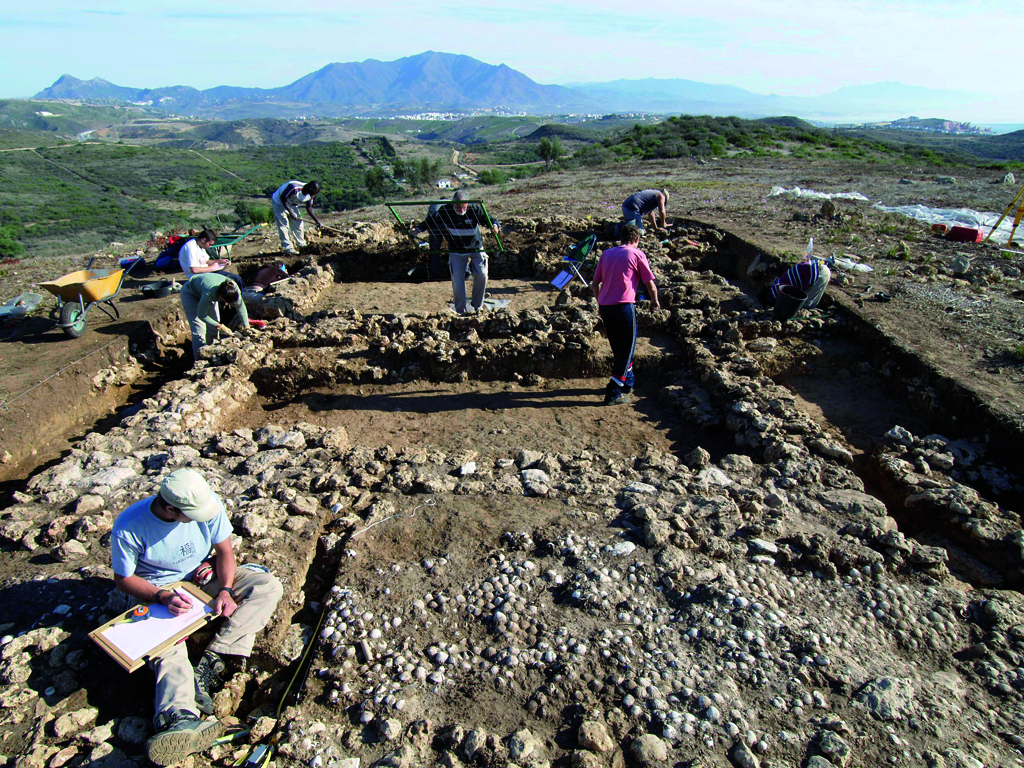 This site, discovered in 1989 at Cerro de los Castillejos, behind Aldea Hills, is considered by experts to be among the ten most significant archaeological sites of the period in Andalucia. The remains are those of an 8th-century fortress dating back to the 9th century BC.
The archaeological area, which experts believe belongs to Tartessian culture, exhibits many curious features, such as its size, some 22 hectares, which is comparable to that of the largest buildings of the time, its unique defence structures, and the almost perfect preservation of the original layout of the area. Such is the importance of the site that the Andalucian Regional Government (Junta de Andalucía) has chosen to protect it by officially declaring it a Heritage Site of Cultural Interest.
A wide wall encloses the entire site, and the interior contains traditional local huts and rectangular-plan buildings of Phoenician influence. The settlement may have been built upon the interaction between the Phoenician settlers at the mouth of the Guadiaro River and the local communities, where the access to mining resources may have played an important role.
The wall is 4.30 m wide, 1.68 m high and eleven rows of stones. Throughout the perimeter of the construction, we find turrets that bear witness to the development potential of the settlement thanks to trading with the Phoenicians, as well as complex solutions to the problem of defending such a settlement. This evidence suggests that the enclosure could have served as a refuge for the leaders who controlled the area. The archaeologists who participated in the exploration of the site confirm that this would not have been an isolated fortress. Less than one kilometre to the south, remains of a watchtower that provided the settlement with a coastal view have been discovered.
Though the research carried out was not able to establish the degree of occupation of this area, it did confirm that it was probably occupied for less than a century. Materials discovered indicate that in the year 530 it was occupied for a second time by the Romans, who used it either as a quarry or as stables for livestock. Pottery fragments of hand-crafted pots and pans used for cooking and storing food have also been discovered, most of which feature the polished finish typical of the Late Bronze Age.