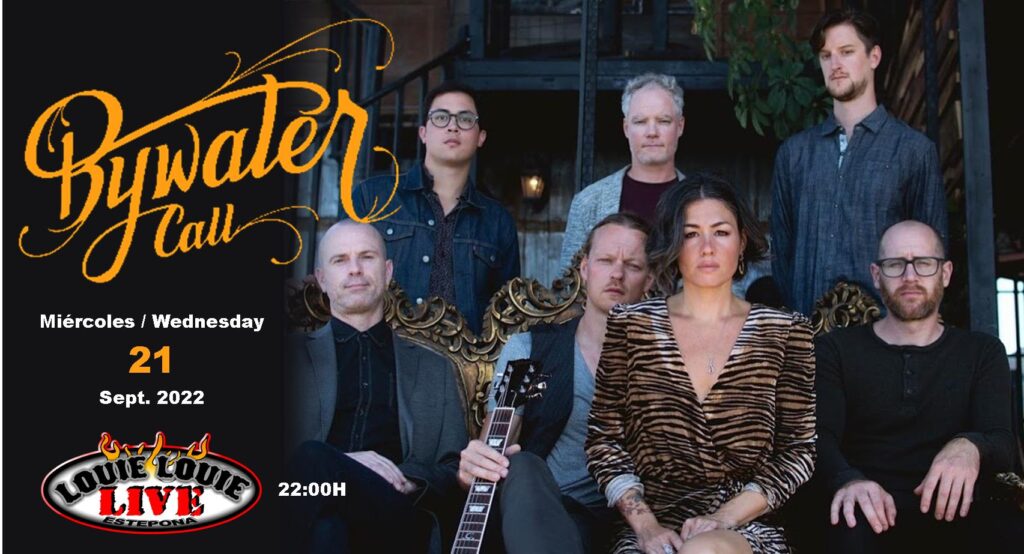 Bywater Call, a 7-piece Toronto Roots, Rock and Soul band will be playing Louie Louie Live in Estepona Port on Wednesday, 21st September, at 10 pm.
Bywater Call was born out of a love for southern soul, blues and roots music and a passion to create a powerful and moving experience for listeners.
Since forming in 2017, they have been nominated for Maple Blues and Independent Blues Awards and have made waves on Canada's festival circuit. The band has also had the opportunity to tour Europe twice, including most recently in May and June 2022, featuring a main stage appearance at the premiere blues festival MOULIN BLUES in the Netherlands. Performances there have been praised in the Dutch and German media, with Meghan being referred to as one of the best blues and roots singers working today.
Advance ticket €11 at www.woutick.es/evento/23680/entradas-bywater-call. At the box office €13, with Black Card €8.