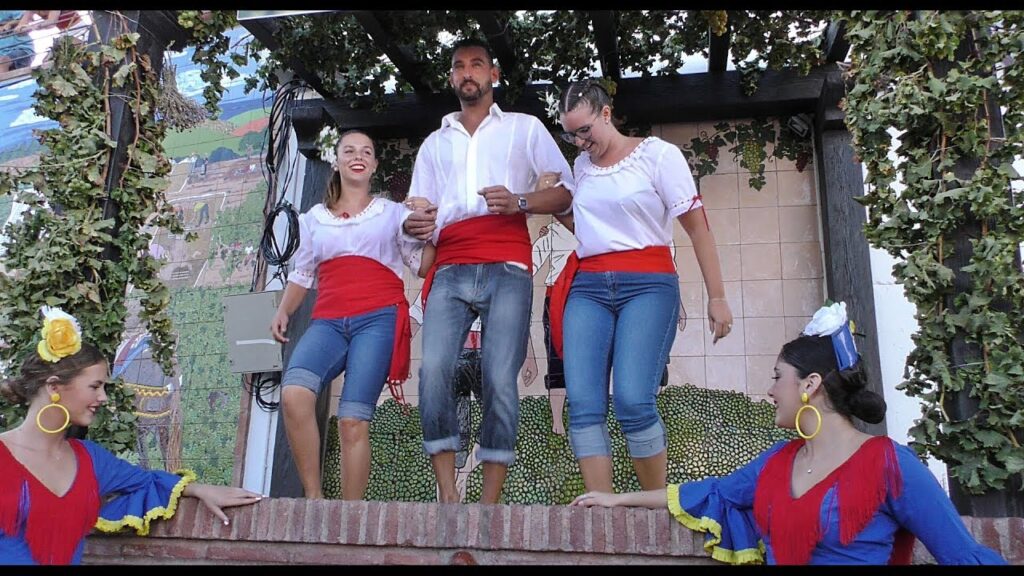 Manilva celebrates its annual Vendimia – harvest festival on the first weekend in September
Along with the Axarquia and the Montes de Malaga areas, Manilva is an important centre for the production of the Moscatel grape which, when dried on the local hillsides, provides the world famous 'Pasas de Malaga', the Malaga raisin, as well as a range of wines from dry to the sweet 'Malaga' wine.
There have been vineyards in Manilva since the 16th Century but the industry enjoyed its heyday during the 17th and 18th centuries when Manilva was a major producer of wines and brandies.
Unfortunately the local vineyards saw a decline during the 19th century which culminated in the destruction of the vines by the Phylloxera epidemic which decimated vineyards throughout Europe in the 1860s.
It wasn't until after the Spanish Civil War that Manilva took up grape growing as an important economic activity centred on the sweet Moscatel grape which is ideally suited to Manilva's climate, situation and soil type.
Every year, on the first weekend in September, Manilva celebrates its annual grape harvest. This festival was founded in the early '60s and has become an important part of the local calendar, drawing in visitors from all across the region.