The registration period to participate in the XI Corruco Race street run is now open.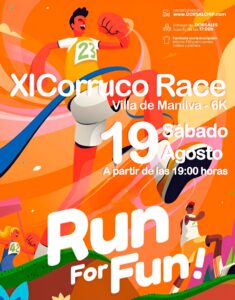 Taking place on Saturday 19th August the race is organised by Manilva's Sports Department, in collaboration with The Manilva Cycling Club and Los Kruos Hiking Club, Stampalo and Obra Social Unicaja, and as usual, we will run under the motto "Become an Organ Donor".
The race is run over a course of 6 kilometres, starting from the area of La Noria in Sabinillas, along the coast, passing through Puerto de la Duquesa before reaching the Castle, then returning.
According to the organisers a maximum of 550 runners will be admitted for the 400 and 800 metre runs, aimed at children, and the main 6 kilometre route for adults.
You can register on www.dorsalchip.es