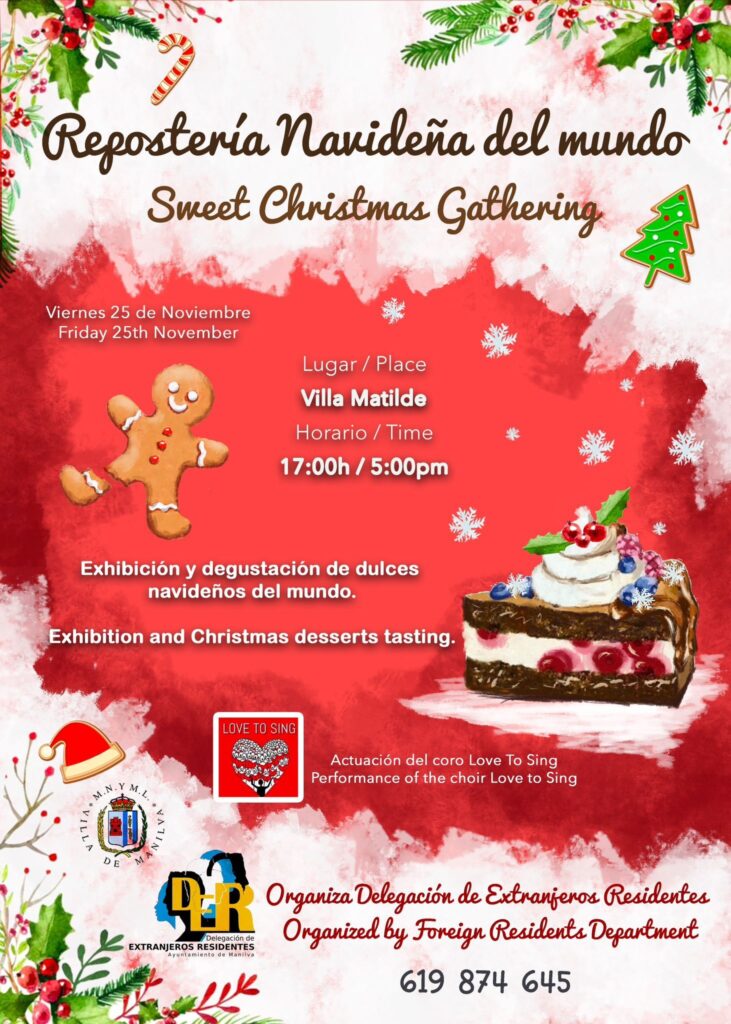 On Friday, 25th November, 2022, the Villa Matilde in Sabinillas will be the venue fo the II edition of the World of Christmas Desserts, in which some of Manilva's diverse foreign community showcase some of their traditional festive treats.
Those attending will have an opportunity to sample the cakes and pastries on display.
There will also be a performance by the Love to Sing Choir.
If you wish to enter a dish, then contact the Foreign Residents Department on 610 874 645,
The event starts at 5 pm and all are welcome.