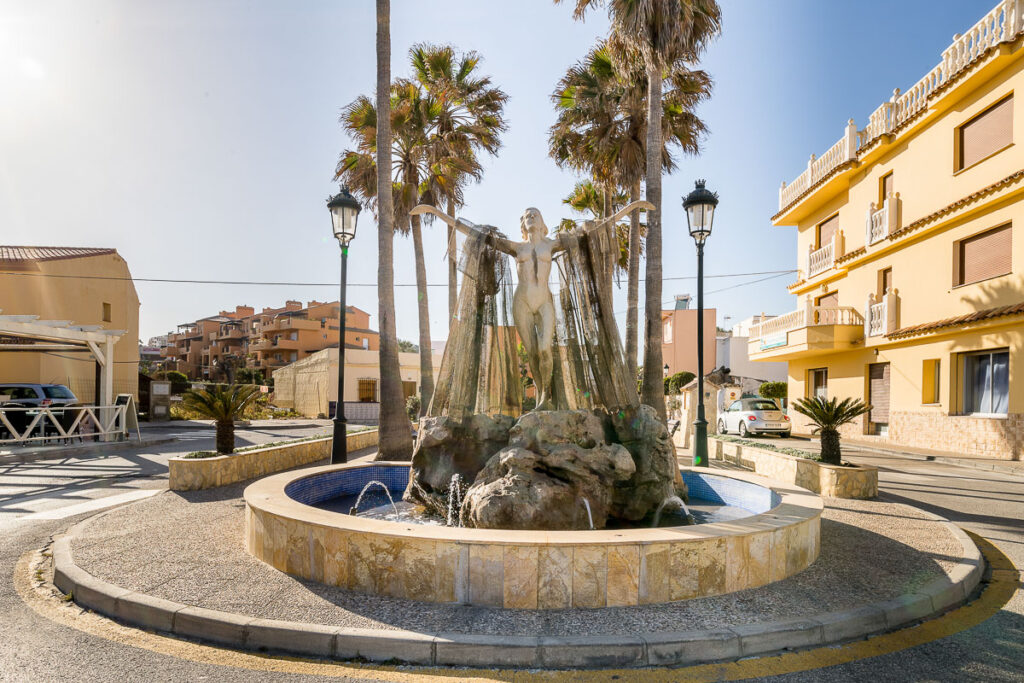 Situated just to the west of the marina of Puerto de la Duquesa is the small hamlet of Castillo. Taking its name from the Castillo de la Duquesa, an 18th Century fortress which stands at the entrance, this fishing village can trace its history back to at least Roman times when it was a bustling industrial centre whose chief products were salted fish and a rather peculiar paste made from fermented fish guts known as Garum. This ancient 'Gentlemen's Relish' was much sought after back in Rome and so brought a great deal of prosperity to this corner of the Empire.
The remnants of the Roman settlement can still be seen today. To southwest of the Castle, next to the 'Plaza de Banos', is the old old bathhouse. Although currently behind a locked gate you can still see the remains of the boiler house with its oven and 'hypocausts' (underfloor heating) and large stone bathing tank, as well as patches of the original mosaic flooring.
Between the Castle and the main road is the site of a Roman villa of which just the foundations and the ubiquitous hypocausts are still visible.And to the northeast between the Castle and the Port is where the salt pans and fermentation tanks were located.
The Castle itself was built in the 1760′s and the architect, Francisco Paulino, was granted command of a company of cavalry by King Charles III for his services.
Since then the building has had many uses and is currently used for exhibitions and cultural events, as well as council offices.
Heading into the village you soon realise how compact it is, yet there is still room for some very pleasant squares, bars, restaurants (some of the best fish restaurants in the area are located here) and it even has its own church – Iglesia Nuestra Señora del Carmen, Castillo's patron saint dedicated to mariners and fishermen. The Church is the focus for Castillo's main annual celebration, Día Virgen del Carmen on July 16, when the effigy of the Saint is borne in procession from Castillo to Duquesa Port where it is embarked on a fishing boat before joining the Sabinillas procession for a voyage up and down the coast to the adulation of the devoted onlookers.
Castillo de la Duquesa is flanked by beaches on either side both with excellent chiringuitos (beach bar/restaurants), and is just a short walk along the new stretch of promenade to the bright lights of Puerto de la Duquesa, with its cosmopolitan selection of bars and restaurants, and just a further ten minutes into the small town of Sabinillas.