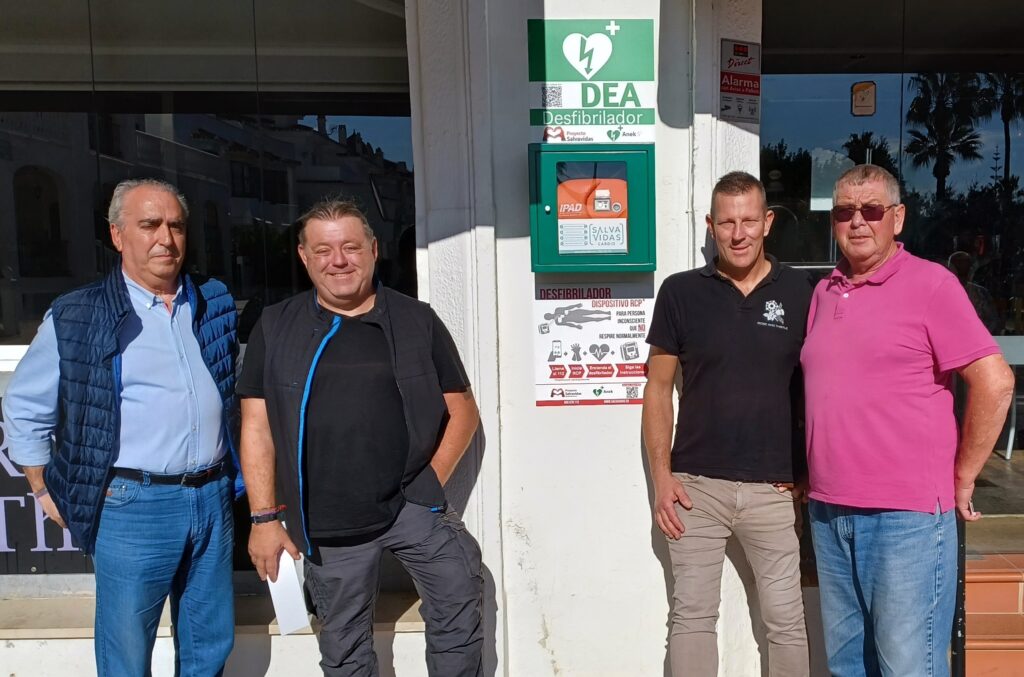 In continuation of the Duquesa Charitable Society of Saint George defibrillator project, the Charity installed a further seven units in the Sabinillas and Duquesa areas.
The new units are located at: Chiringuito El Paseo on the promenade near La Noria; on the Hotel Doña Luisa, next door to Suzi's; on the Restaurante Varadero on the La Colonia paseo; Bernie's Bar in Sabinillas; Kelly's in Monte Duquesa; The Rose & Thistle in Duquesa Port; and underneath the arch by the taxi rank at the entrance to the Port.
This was achieved thanks to funding by the customers of Bernie's Bar, The Rose & Thistle, and donations from Restaurante Varadero, and the Gibraltar Robus Group and Ardonagh Community Trust.
These bring the total of defibrillators installed to nine, with units previously installed at the Saint George Charity Shop and Beccy's.
The Charity will also be organising courses in the New Year for those interested.
For more information on this project see: Saint George Charity Defibrillator Project