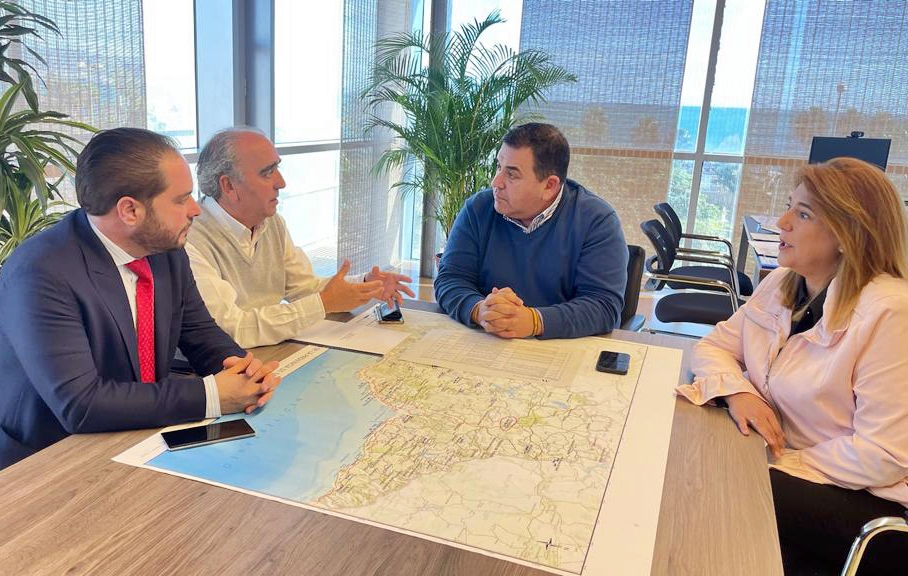 Partido Popular candidate José Manuel Fernández, along with Councillor Juani Ortiz and PP Manilva General Secretary José Miguel Ahumada met with the Provincial Councillor for Infrastructure, Javier Quero, to discuss a number of projects currently being funded by the provincial government (Diputación).
Chief among these projects are the remodelling of the Paseo Maritimo in Sabinillas, and the first phase of the pedestrian footpath alongside the A377 Sabinillas to Manilva road. They discussed the technical and economic details of these two major works, which will soon be visited by representatives from Diputación.
The PP Manilva group also took the opportunity to bring up with Javier Quero the issue of the sorry state, or complete absence of shelters at Manilva's bus shelters, a subject that has featured quite prominently on local media such as Manilva WS or regional media such as Canal SUR.
PP Manilva presented a dossier it had compiled detailing graphic documentation of the state of these facilities (collected by Manilva WS) essential for users, especially for children when they wait for the bus to go to their schools.
Councillor Javier Quero and his team have promised to take the appropriate steps with the Junta de Andalucia, together with the PP of Manilva, to reach an agreement that allows a solution to this problem that has been ongoing since 2016 with continuous complaints from residents and users.