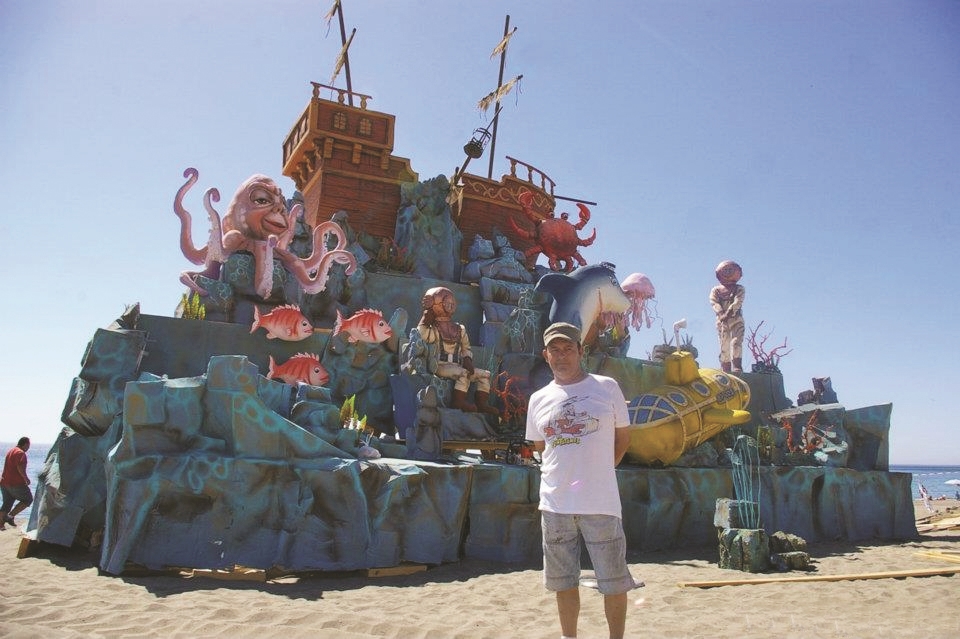 This is held each year on the evening of the 23rd of June and goes on through to the early hours of the 24th (Dia de San Juan).
It's the old pagan midsummer celebration which has been 'Christianized' by tacking it on to a convenient Saint's day (if you can't beat 'em, join 'em sort of thing).
A huge tableau/bonfire (hoguera) is constructed on the beach in Sabinillas a few days before the event. This is a work of art and every year is on a different theme, and it is almost a crime when, around midnight, the whole thing is set alight, when it is also customary to walk into the sea to wash away any bad luck.
The night is also marked by a firework display, on the beach in Sabinillas, live music and dancing until the early hours of the morning.